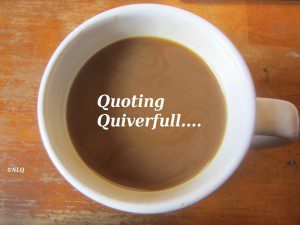 by Biblical Gender Roles from BiblicalGenderRoles.com – 8 Steps to Confront Your Wife's Sexual Refusal
Editor's note: Again this is all about forcing compliance from someone who obviously has reasons not to have sex with her husband. Put out or else. I bought you. You owe me. All horrible messages without adding in the bible verses written by a confirmed bachelor Paul. Taking sex advice from Paul is like listening to a deaf person explain why you shouldn't listen to a certain type of music.
But what about the husband refusing to have sex with his wife?

I have received several comments from people asking why I have not addressed the issue of a husband's refusal to have sex – yes it is equally clear in these passages that he cannot refuse her. But I am saving that for my series "How to be a godly wife", once I finish this series "How to be a godly husband". Far too often in this discussion the knee jerk reaction is for women to say "but what about the man?" – Yes he has responsibilities too (and not just sexual ones), and I will be addressing these in this series.

Also some have tried to say "well if the wife has power over his body too, then she can decide to use that power to say she does not want his body having sex with her". This is an absolutely ridiculous notion as it goes against the entire context of the passage. The entire point the Apostle Paul was making is that husbands and wives may NOT deprive one another of sex, unless they both mutually agree to a cessation of sex for a limited time.

What about Paul's "concession" in I Corinthians 7:6?

Also some have tried to take the entire power out of this passage in I Corinthians 7 because of verse 6 where Paul writes "I say the following as a concession, not as a command." So did Paul just get done telling husbands and wives not to deprive one another sexually, only to say – "Well this is my opinion on how sex should be, but if you want to deny one another – go ahead"?

"Now in response to the matters you wrote about: "It is good for a man not to have relations with a woman."2 But because sexual immorality is so common, each man should have his own wife, and each woman should have her own husband. 3 A husband should fulfill his marital responsibility to his wife, and likewise a wife to her husband. 4 A wife does not have the right over her own body, but her husband does. In the same way, a husband does not have the right over his own body, but his wife does. 5 Do not deprive one another sexually—except when you agree for a time, to devote yourselves to prayer. Then come together again; otherwise, Satan may tempt you because of your lack of self-control. 6 I say the following as a concession, not as a command. 7 I wish that all people were just like me. But each has his own gift from God, one person in this way and another in that way." – I Corinthians 7:1-7(HCSB)

When we look at Paul's statement in context, his concession is not about husbands and wives not denying one another sexually.

His concession(or opinion) is about celibacy. He is prefacing the statement he is about to make as his opinion – that he wished everyone could be celibate like he was as there are many advantages to serving God as single person. But he realizes that celibacy is a gift God has only given to a chosen few, while the rest of men and women ought to marry.

What he is stating in this passage is, if you don't have the gift of celibacy and you do get married, you have a solemn obligation to have sex with your spouse, you cannot deny them unless it is mutually agreed by both of you for a short period of time.
QUOTING QUIVERFULL is a regular feature of NLQ – we present the actual words of noted Quiverfull leaders, cultural enforcers and those that seek to keep women submitted to men and ask our readers: What do you think? Agree? Disagree? This is the place to state your opinion. Please, let's keep it respectful – but at the same time, we encourage readers to examine the ideas of Quiverfull and Spiritual Abuse honestly and thoughtfully.
If this is your first time visiting NLQ please read our Welcome page and our Comment Policy!
Comments open below
NLQ Recommended Reading …