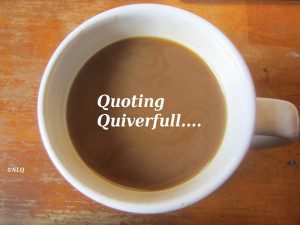 by Michael Pearl from No Greater Joy – Dogs, Cats and Kids
Editor's note: This seems a pretty extreme and cruel way to teach your child to share their toys with others. But this is Michael Pearl we're talking about. And a cat vest that shocks a dog he calls "Useless"? Beyond cruel. Emergency Kittens for everyone~
Now, back to our story of Snotty the toy-hoarder. I suggested making his behavior counterproductive by giving a new toy to every young guest that he rebuffs. If, at the beginning of each month, you buy two or three toys to put in your "cache" and explain to him that at the end of the month if you haven't given them away, he can have them, then he will know that any selfish, "No, it's mine!" that comes out of his mouth is going to result in the toys leaving the house, he will begin to share with abandoned joy.

If you don't like the reward approach, the next time a visitor is rebuffed by him, move him and his toys into a room by himself, and let him play alone. Take note: he does not really care for the toy, nor does he want to play with it; like Useless, he just wants to assert himself and maintain control, even to his own hurt. When the child he wants to control gets to stay with the more interesting adults and he is shut out, he will welcome the other kid into his room and share what he has. He may hold out changing his attitude until he is sure that you are serious. But with your consistent "treatment" of his problem, in time, he will become convinced that his negative behavior is unproductive.

I am thinking about making a vest for my cat, one that has a battery and a transformer that emits electrical impulses through little antennas that stick out everywhere. When Useless touches the cat, he will experience negative sensations in and about his flee-bitten body. Yeah, that might work. Just make sure you don't get your dog training and child training techniques mixed up.
QUOTING QUIVERFULL is a regular feature of NLQ – we present the actual words of noted Quiverfull leaders, cultural enforcers and those that seek to keep women submitted to men and ask our readers: What do you think? Agree? Disagree? This is the place to state your opinion. Please, let's keep it respectful – but at the same time, we encourage readers to examine the ideas of Quiverfull and Spiritual Abuse honestly and thoughtfully.
Anti Pearl – Grieving Mama Cat Who Lost All Three Babies Matched With Three Abandoned Kittens
If this is your first time visiting NLQ please read our Welcome page and our Comment Policy!
Comments open below
NLQ Recommended Reading …