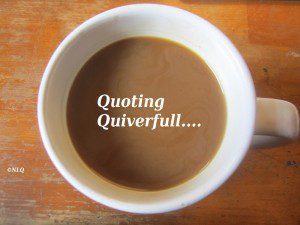 by Biblical Gender Roles from BiblicalGenderRoles.com – 8 Steps to Confront Your Wife's Sexual Refusal
Editor's note: Here the author tries to claim that not having sex with your spouse is equally bad as having an affair. Nope, not the same thing no matter what he thinks. And his story about a Christian man being told to tolerate his wife's affair by clergy? Very unlikely. Someone is making up stories to support their twisted view of what a marriage is – that of a live in 24 hour a day prostitute. This guy needs some sort of sexbot or Real Doll, not a living, breathing, emotional actual human female.
Know the battle you face, before you get into it

The advice I am about to give you Christian husband will require courage. The advice I am about to give you will require you to show your wife tough love.

Let me be clear on something, even if you do follow the steps below I give, this does not automatically mean you will get a change from your wife, or her repentance for her sexual immorality. And yes my friend it is sexually immoral for a wife (or husband for that matter) to deny their spouse sexually unless they have a legitimate physical or mental health grounds for doing so. Most people think of sexual immorality as only someone having sex outside marriage (pre-marital sex, adultery, incest, homosexual sex). But remember that when something is immoral, that means it is sin, and we know that sexual denial in marriage is sin, therefore it is accurate to call willful sexual denial in marriage an act of sexual immorality.

I had a Christian man email me once asking if he should tolerate an affair his wife was having for the sake of saving his marriage. He had confronted his wife about it, but she told him she could not give up her lover, and she told him she loved both he (her husband) and her lover and she needed time to consider both relationships.

This man was actually counseled by a Christian counselor to continue to tolerate his wife's affair in order to win her back. The counselor invoked the story of the prophet Hosea whom God told to marry a promiscuous woman and then left him and he had to go and get her back. What this counselor misses is – this was not God's pattern for marriage that men tolerate sexual immorality, it was simply done to illustrate the idolatry of Israel and that God was trying to bring her back to him. Israel never did come back and later God said he gave her a letter of divorce.

In the same way men are often counseled by Christian counselors, Pastors and marriage books to simply tolerate their wives sexual denial – which is just as immoral as if she were to commit adultery. They told to talk to their wives and pray for their wives – which is good advice. But then if their wife does not repent they are told they must simply learn to cope with their wife's sexual immorality and there is nothing else they can or should do.

I am here to tell you there is something more you can and should do. You need to call out your wife's sin for exactly what it is – sexual immorality.

Now that you know what you are fighting against you need to know what this fight might cost you. It may end with her walking out and possibly divorcing you. You must be prepared to do what is right, no matter what the cost.
QUOTING QUIVERFULL is a regular feature of NLQ – we present the actual words of noted Quiverfull leaders, cultural enforcers and those that seek to keep women submitted to men and ask our readers: What do you think? Agree? Disagree? This is the place to state your opinion. Please, let's keep it respectful – but at the same time, we encourage readers to examine the ideas of Quiverfull and Spiritual Abuse honestly and thoughtfully.
If this is your first time visiting NLQ please read our Welcome page and our Comment Policy!
Comments open below
NLQ Recommended Reading …