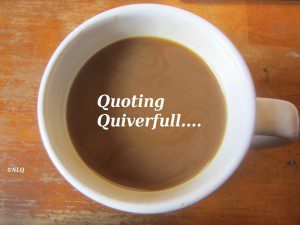 by Biblical Gender Roles from BiblicalGenderRoles.com – 8 Steps to Confront Your Wife's Sexual Refusal
Editor's note: He's still banging on and on like an out of control gong about how the wife is sinning without the slightest clue that what he's doing is purely awful on every level. Not much love for his wife like the love Christ had for the church is there? How'd you like to be this man's live in nookie with his insistence that you give in to him at every whim? Sounds dreadful. His little aside that the man needs to make sure he's not sinning just seems for show, not because he genuinely feels like he's sinned. He's blind to any sin of his own if he advocates treating a wife like this. If you think this is bad just wait till you get to his 8 steps. They are punitive and petty, any woman treated like he advised treating your wife should immediately leave!

First understand this – sacrificing yourself for your wife, as Christ sacrificed himself for the church does not mean toleration of this kind of sin on the part of your wife. Many counselors throw out the "husbands you just need to sacrifice yourself for your wife like Christ did the church" but they don't tell you WHY Christ sacrificed himself for the Church.

"Husbands, love your wives, just as Christ loved the church and gave Himself for herto make her holy, cleansing her with the washing of water by the word. He did this to present the church to Himself in splendor, without spot or wrinkle or anything like that, but holy and blameless."

Ephesians 5:25-27 (HCSB)

Christ sacrificed himself for the Church, for us, not so we could just live any way we wanted to. He sacrificed himself to make us holy, to conform us to his likeness, and his Word.

As I said in previous posts – God wants sex in your marriage, your desire for sex in your marriage is not a sin, but rather it is a gift from God. My Pastor often says God put a desire in men and a command toward men that they be "intoxicated" or "ravished" by their wife's body.

"Let her be as the loving hind and pleasant roe; let her breasts satisfy thee at all times; and be thou ravished always with her love." – Proverbs 5:19 (KJV)

Your desire for your wife is not the sin, but instead it is your wife's sinful sexual refusal that must be confronted.

Before you take any steps to confront your wife's sin of sexual refusal

Before you embark on this difficult journey, you need to first address any un-repented sin in your own life. You need to pray very hard and make sure you are doing the right thing. You need to confess any bitterness you have toward your wife over this issue before you can confront it. Perhaps there are some other wrong ways you handled it, things you have said or done that need to be confessed to God, and perhaps even to your wife if it directly affects her.
QUOTING QUIVERFULL is a regular feature of NLQ – we present the actual words of noted Quiverfull leaders, cultural enforcers and those that seek to keep women submitted to men and ask our readers: What do you think? Agree? Disagree? This is the place to state your opinion. Please, let's keep it respectful – but at the same time, we encourage readers to examine the ideas of Quiverfull and Spiritual Abuse honestly and thoughtfully.
If this is your first time visiting NLQ please read our Welcome page and our Comment Policy!
Comments open below
NLQ Recommended Reading …