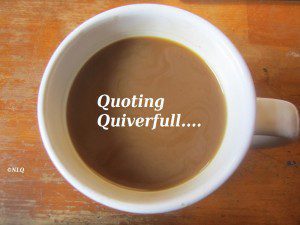 by Biblical Gender Roles from BiblicalGenderRoles.com – 8 Steps to Confront Your Wife's Sexual Refusal
Editor's note: And now we approach the worst part of the entire piece, a list of how to force your wife to have sex with you. Many of these steps fall under a label we call "Economic Abuse" here. His approach would be recognized as abusive by more people. Any man that tries these things on you in order to control you is someone you should not be with. Step 2 would end the marriage for me, before we got to the old 'control her with money' thing. This whole list is shameful and not Christian.
Step 1 – Rebuke her privately

Rebuke your wife's sin to her in private. This assumes you have already on several occasions tried to speaking gently to her about this issue. You have tried time and time again to find out if there is anything you can help her with, and anything you can do different. This assumes you have ruled out health problems, and or other mental problems and she simply has a stubborn and willful attitude toward sex in marriage and she does not think she needs to change.

Step 2 – Rebuke her before witnesses

If she is still defiant after rebuking her privately take her to a Christian marriage counselor, or maybe even a sex therapist if she is willing to go. This is if she is even willing to go.

Step 3 – Bring her before the Church

If she will not listen to counselors, or refuses to go to counseling then bring her to your Pastor and his wife. If she will not listen even to them then she has chosen to act like an unbeliever, and now she will be treated as such.

If your wife has not repented and changed her ways after these three steps, you are sure to have a very angry and defiant wife. The little bit of sex there was in your marriage is most likely completely gone. At this point your wife will have either completely rejected her faith, or she will have at least completely rejected your church and their views of sexual denial in marriage.

At any one of these points, your wife could have threatened to leave, or has already already left. You may be separated or in divorce proceedings.

But I want you to understand something, it is not your responsibility to keep your wife in the marriage by any means necessary, and certainly not by giving in to her willful, rebellious and sinful behavior. The Apostle Paul writes:

"But if the unbeliever leaves, let him leave. A brother or a sister is not bound in such cases." – I Corinthians 7:15

Remember that in Matthew, Christ told us to regard an unrepentant professed believer as an unbeliever. There is no sin here for you as a Christian husband to simply let her go, you are no longer bound and are free to marry another woman. My pastor told us that he had to deal with some rebellious times with his own wife, and his translation of "let him (or her) leave" was "there is the door" when she would threaten to leave.

But what if you provide a good life for your wife, maybe she is willing to overlook what you did in steps 1 to 3 and just stick it out. She may even be betting on the fact that eventually you will go back to leaving her alone about "all this sex stuff" and things can get back to the normal life she has come to love.

This is where we begin the next phase of confronting your wife's sexual refusal. I don't think it would be wrong to perhaps be doing some of these steps at the same time you are doing the first 3 steps provided that you are married to a professed believing wife.

Step 4 – Stop taking her on dates or trips

Stop taking your wife to her favorite restaurants. Stop taking her out to those movies she wants to see. Don't take her on those weekend getaways she wants to go on. I am not saying to stop talking to your wife, or ignore your wife, as that is not an option for a Christian husband. But your wife does not have the RIGHT for you to take her on dates or trips – these things are a privilege that you may remove at any time.

Step 5 – No unnecessary household upgrades

Ordinarily, I am all for a husband funding things like new furniture for the house, or new paint for the walls. Wives will come to their husband's for these and many other household things. What you need to do as a husband is, unless it is a true family need, and not just an upgrade to something – Do not allow it.

Step 6 – Stop doing the little extra things

You know those dinners you cook, or that vacuuming you do, or those things that really she should be doing for herself, but you have simply been trying to be nice and doing for her – STOP doing them. Stop giving her those nice back and shoulder massages she loves so much.

Step 7 – Remove her funding

This step may only work if you wife does not have her own income. Stop giving her pocket money. Change your bank account so her ATM card becomes worthless. Cancel your credit cards. If she does have a job, stop paying for anything in her name and make her pay for any credit that is in her name. The Bible only requires that you provide her with food, clothing and shelter. It does not say that food and clothing has to be the fancy kind she likes to get.

What if none of these 7 steps work?

If your wife remains willfully defiant, yet she has not left you, it could be for a variety of reasons. She may not want to lose how she lives with you and she knows that after a divorce her lifestyle will be severely affected, and she does not want to deal with the consequences of divorce. Perhaps she may have some genuine care for you left as well as your children but she simply cannot see the error of her ways and will hold out indefinitely with the hope that one day you will fold and give her back the money, the dates, the trips, the house hold upgrades and she will not have been forced to change her ways.

But you have a final step you may take, one that you need to pray long and hard about before you do.

You have the option to divorce her for her sexual immorality.
Part 1 | Part 2 | Part 3 | Part 4
QUOTING QUIVERFULL is a regular feature of NLQ – we present the actual words of noted Quiverfull leaders, cultural enforcers and those that seek to keep women submitted to men and ask our readers: What do you think? Agree? Disagree? This is the place to state your opinion. Please, let's keep it respectful – but at the same time, we encourage readers to examine the ideas of Quiverfull and Spiritual Abuse honestly and thoughtfully.
If this is your first time visiting NLQ please read our Welcome page and our Comment Policy!
Comments open below
NLQ Recommended Reading …