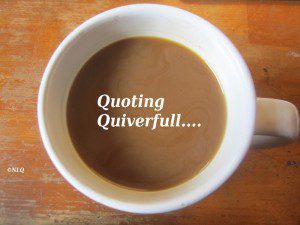 by Johnathon Van Maren from Life Site.Com – Porn is fueling a new, violent sexual ideology in our teens. It has to stop
Editor's note: And male privilege and patriarchy becoming main stream isn't? He bases his findings on research among Britain's teens. More Evangelical fear-mongering? What do you think dear readers?
All of these problems are interconnected. "Take female insecurity, warp and magnify it in the internet Hall of Mirrors, add a longing to be 'fit' and popular, then stir into a ubiquitous porn culture, and you have a hellish recipe for sad, abused girls," Pearson writes. "It explains why more than four in 10 girls between the ages of 13 and 17 in England say they have been coerced into sex acts, according to one of the largest European polls on teenage sexual experience. Recent research by the Universities of Bristol and Central Lancashire found that a fifth of girls had suffered violence or intimidation from their teenage boyfriends, a high proportion of whom regularly viewed pornography, with one in five boys harbouring "extremely negative attitudes towards women."

Up until now, the response has been a feeble attempt at further sex education, which many experts think may have a hand in the problem to begin with—once you open the Pandora's Box of teen sex, it's very hard to unring that bell. And once those teenagers start taking their cues from an increasingly misogynist entertainment culture, a hypersexualized marketing industry, and violent pornography, you have all the ingredients you need to create a rape culture. The sex education being used now is not working, Pearson writes angrily—"not when tens of thousands of girls are revealing 'serious distress and harm following abusive behavior from boyfriends.'"

The result? That is what Pearson's doctor friend deals with, the medical treatment of young girls who got treated like porn stars—brutally abused and coerced into things they didn't want to do. "Young girls—children, really—who abase themselves to pass for normal in a grim, pornified culture," says Pearson. "Another study of British teenagers found that most youngsters' first experience of anal sex occurred within a relationship, but it was 'rarely under circumstances of mutual exploration of sexual pleasure.' Instead, it was the boys who pushed the girls to try it, with boys reporting that they felt 'expected' to take that role."
QUOTING QUIVERFULL is a regular feature of NLQ – we present the actual words of noted Quiverfull leaders, cultural enforcers and those that seek to keep women submitted to men and ask our readers: What do you think? Agree? Disagree? This is the place to state your opinion. Please, let's keep it respectful – but at the same time, we encourage readers to examine the ideas of Quiverfull and Spiritual Abuse honestly and thoughtfully.
If this is your first time visiting NLQ please read our Welcome page and our Comment Policy!
Comments open below
NLQ Recommended Reading …