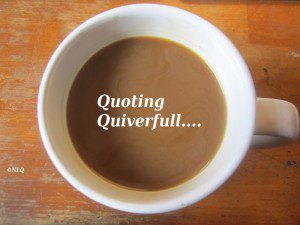 by Hunter Wallace at Occidental Dissent as quoted by Nathanael Strickland of Faith & Heritage – Against Love-Based Marriages
Editor's note: So now love between marital partners is wrong? Marrying for love leads to disaster for society at large? Cannot wrap my mind around being married to someone you did not love and sharing the day to day intimacies of marriage without love. Fundamental Christianity really is the craziest of mindsets. This type of thinking must be a factor in why there are higher divorce rates in Evangelicals.

Critics of the love match argued – prematurely, as it turned out, but correctly – that the values of free choice and egalitarianism could easily spin out of control. If the choice of a marriage partner was a personal decision, conservatives asked, what would prevent young people, especially women, from choosing unwisely? If people were encouraged to expect marriage to be the best and happiest experience of their lives, what would hold a marriage together if things went "for worse" rather than "for better"?

If wives and husbands were intimates, wouldn't women demand to share decisions equally? If women possessed the same faculties of reason as men, why would they confine themselves to domesticity? Would men still financially support women and children if they lost control over their wives' and children's labor and could not even discipline them properly? If parents, church, and state no longer dictated people's private lives, how could society make sure the right people married and had children or stop the wrong ones from doing so?
QUOTING QUIVERFULL is a regular feature of NLQ – we present the actual words of noted Quiverfull leaders, cultural enforcers and those that seek to keep women submitted to men and ask our readers: What do you think? Agree? Disagree? This is the place to state your opinion. Please, let's keep it respectful – but at the same time, we encourage readers to examine the ideas of Quiverfull and Spiritual Abuse honestly and thoughtfully.
If this is your first time visiting NLQ please read our Welcome page and our Comment Policy!
Comments open below
NLQ Recommended Reading …