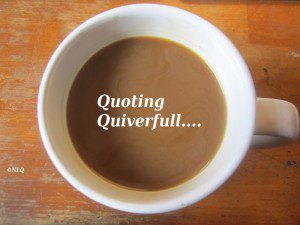 by Vaughn Ohlman of True Love Doesn't Wait -What's In Your 200 Year Plan?
Editor's note: Don't know how many of you here have heard the '200 Year Plan' taught at your church but at one point in Evangelicalism it was a pretty popular idea. The one time I heard it preached from the pulpit I remember thinking that it seemed like the ultimate in control freak master planning. Out of Mr. Ohlman's writings about this two parts jumped out as awful. In his eyes this is all about making sure the children marry as soon as possible and breed the grandkids without one thought for how they are going to support all those grandkids. Very short-sided thinking.
Fathers, if you were to put on your binoculars and peer down the halls of future history, what would you see? What would you want to see? What is your 'two hundred year plan'? Does it include:

Young fruitful marriage for your children? Or is it filled with college and career?

Grandchildren, great grand children, and great-great-grandchildren? Or visions of doctors and lawyers and politicians?

Which Bible Lineage would it resemble? Abraham? Jonadab?[footnote both]

A while back there was a fad, in part of the church, of writing a 'two hundred year plan'.The idea was interesting: a father sits down and writes down what he hopes his family will look like in two hundred years: who and what they will be doing. All of his great grandchildren and how they will be pastors or missionaries or famous doctors performing vision saving surgeries.

Then they sit down with their family and share out this plan with a goal of encouraging them to work toward the things they will need to do and be to make this plan happen.
and…
We should teach our children to prepare for marriage and children. Our grandchildren The world denigrates children and would have them 'wait' until they 'are ready'. God does not agree. God blesses the Godly man with children, and expects the Godly man to have children, and raise them in Godliness. Indeed God speaks of the having and raising of children as one of the things that moves us forward in Godliness. The home is a literal proving ground for Godly men.

So, when you're making your two hundred year plan, or even if you don't, you need to plan toward getting our children married, young and fruitfully. We need to actively work toward that, and cast down every false idol that stands in our way, not just merely sit back and 'hope' it  happens. We need to examine Scripture and find, and follow, God's path toward getting our children married.
QUOTING QUIVERFULL is a regular feature of NLQ – we present the actual words of noted Quiverfull leaders, cultural enforcers and those that seek to keep women submitted to men and ask our readers: What do you think? Agree? Disagree? This is the place to state your opinion. Please, let's keep it respectful – but at the same time, we encourage readers to examine the ideas of Quiverfull and Spiritual Abuse honestly and thoughtfully.
If this is your first time visiting NLQ please read our Welcome page and our Comment Policy!
Comments open below
NLQ Recommended Reading …