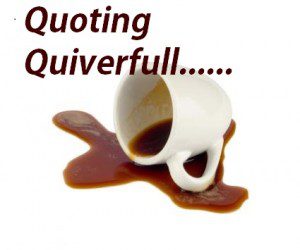 by Rachel Jankovic from Desiring God – Motherhood is a Calling as quoted and renamed by Ladies Against Feminism – Where We Rank Our Children Instead
Editor's note: While I agree in theory that children have to be a big priority in your life if you chose to have them, it's not your life's 'calling' or what you were primarily put here on this planet to do. Having children is a biological driven urge, or what society expects of them. It's not a 'calling'. Saying that those not in the 'Biblical culture' place children below 'Picking your toes' is downright insulting to those of us who did a decent job raising our children. There are just as many, if not more, great parents outside of the Quiverfull movement as there are in it.

Children rank way below college. Below world travel for sure. Below the ability to go out at night at your leisure. Below honing your body at the gym. Below any job you may have or hope to get. In fact, children rate below your desire to sit around and pick your toes, if that is what you want to do. Below everything. Children are the last thing you should ever spend your time doing.

If you grew up in this culture, it is very hard to get a biblical perspective on motherhood, to think like a free Christian woman about your life, your children. How much have we listened to partial truths and half lies? Do we believe that we want children because there is some biological urge, or the phantom "baby itch"? Are we really in this because of cute little clothes and photo opportunities? Is motherhood a rock-bottom job for those who can't do more, or those who are satisfied with drudgery? If so, what were we thinking?

Motherhood is not a hobby, it is a calling. You do not collect children because you find them cuter than stamps. It is not something to do if you can squeeze the time in. It is what God gave you time for.
QUOTING QUIVERFULL is a regular feature of NLQ – we present the actual words of noted Quiverfull leaders, cultural enforcers and those that seek to keep women submitted to men and ask our readers: What do you think? Agree? Disagree? This is the place to state your opinion. Please, let's keep it respectful – but at the same time, we encourage readers to examine the ideas of Quiverfull and Spiritual Abuse honestly and thoughtfully.
If this is your first time visiting NLQ please read our Welcome page and our Comment Policy!
Comments open below
NLQ Recommended Reading …