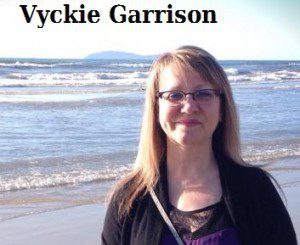 NLQ Founder Vyckie Garrison has two media appearances today. She'll be on Inside Edition, check your local listings for times, and will be on CNN's "CNN Tonight" current events show hosted by Don Lemon at 10:00 est. Again, check your local listings for times in your area. Yes, the topic of discussion will be the Duggar family molestation news and the dangers of the Quiverfull lifestyle.
Recent links posted here:
From Jezebel – The Duggar Girls Learned to Kiss From Jim Bob and Josh
Trigger warning if you read this piece. There are video clips that seemed innocuous when the show aired them but take on a new meaning altogether post scandal.
From Gawker – Quiverfull of Shit: a Guide to the Duggars' Scary Brand of Christianity
This piece breaks down the beliefs of Quiverfull with links to and information from many NLQ friends and a few SASBN members.
From Raw Story – Creationist: If evolution is true, then it wasn't wrong for Josh Duggar to molest
Eric Hovind of Olive Baptist Church in Pensacola, Florida wants Josh Duggar's punishment for his crimes to be campaigning against same sex marriage. Almost sounds like a joke but sadly it is not.
From Buzzfeed – A Homeschooling Program Promoted By The Duggars Has Troubling Advice On How To Handle Sexual Abuse
Buzzfeed breaks it down what Bill Gothard and ATI believe and how it all relates to the Duggars for those not familiar with Gothardism.
Patheos blogger Hemant Mehta The Friendly Atheist – Ray Comfort: Josh Duggar Wasn't Really A Christian When He Molested Those Girls
~~~~~~~~~~~
Dear Media: When you use material from NLQ and their writers we are requiring that you give us a credit and link back here. Questions? Email the admin at suzanne.calulu@gmail.com
~~~~~~~~~~
Dear Readers: We're jumpy, we're all jumpy and triggered, you, me, Vyckie and just about everyone else. So I'm asking you to be a little kinder to each other in the comments please. It's been a difficult time for everyone. Be kind if you can. Working on an updated comments policy to reflect some thoughts on this subject. Have suggestions for the comment policy please email me at suzanne.calulu@gmail.com
All site hate mail, deleted comments and ugly Facebook postings from NLQ are now being hosted at a new site Jerks 4 Jesus so everyone can see what doesn't usually get through to the site or deleted commentary threads.
If this is your first time visiting NLQ please read our Welcome page and our Comment Policy!
Comments open below
NLQ Recommended Reading …