Correction Screen caps from the blog – Bascha. This is the point where the rumors of Josh Duggar's bad behavior first emerged. The question I want to know is how could TLC have not known. This information has been online since at least 2007 and in some places even earlier. It is very likely that TLC is also complicit in burying the crimes of Josh Duggar in pursuit of the money to made. They should face consequences too. They've already added "19 Kids & Counting" back into their schedule starting on June 1st. TLC merely wants the money, they don't care about the actual victims.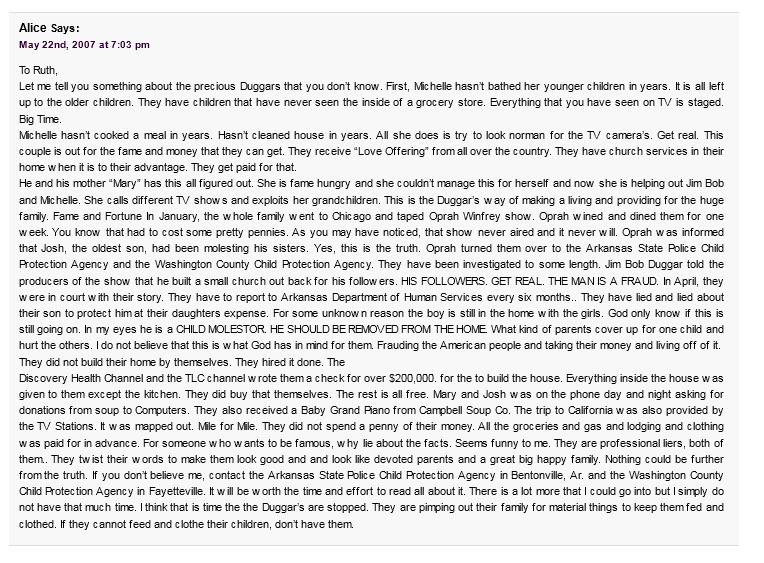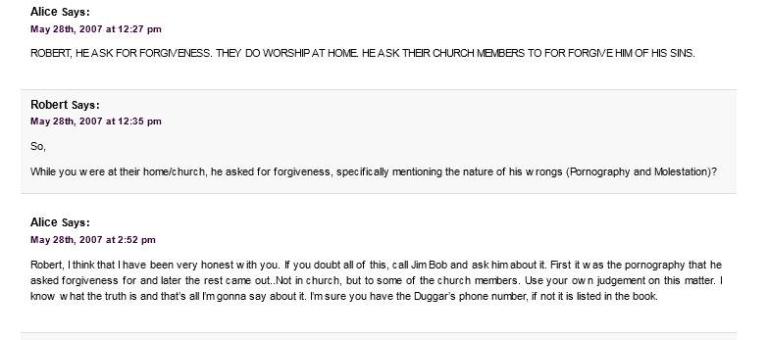 How could TLC not know?
Do the right thing TLC, cancel the show like you did "Here Comes Honey Boo Boo Child" and provide therapy for the victims just like you did to the daughters of June Shannon.