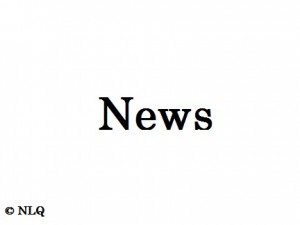 The Duggars are also in trouble with the American public over a posting they made on Friday after the Supreme Court ruling on marriage equality and there's more speculation over worries about a possible Josh Duggar suicide.
First news of Jill and Derick Dillard starting a ministry away from the Duggar family and their television show "19 Kids & Counting" This article makes it sound like perhaps this is the first real break-aways from the Duggar family compound. Remember when Derick recently resigned his position as an accountant with Wal Mart? This is what he'll be doing now.
From People magazine – not much real information and most of it sugar-coated – Jill Duggar and Derick Dillard Family Mission Trip
Jill (Duggar) Dillard, husband Derick and young son Israel David are going abroad in July on a long-term mission trip, Derick announced on their website.

"God has put a desire in our hearts to serve Him internationally for longer than the typical short-term mission trip," Derick wrote.

"Earlier this year God brought about an opportunity much earlier than either of us was expecting," he added.

Derick, 26, declined to announce the location of their ministry, but said that he and Jill, 24, had been discussing, and praying on, this for several months.
From OK Magazine -Distance From The Duggars: Jill Duggar and Derick Dillard Ditch "19 Kids and Counting" Family To Start Their Own Business
And Radar Online – Jill Duggar & Derick Dillard Launch New Company
Again, this is from 'unnamed sources'
Jill Duggar and her husband Derick Dillard are distancing themselves from the family business in the wake of her brother Josh's molestation scandal. RadarOnline.com has learned that on June 17 the couple secretly filed to incorporate their own new business: Dillard Family Ministries.
"This is how the two plan on supporting themselves since Derick quit his job at Walmart," reveals a source.
"This new ministry is their 'Plan B' now that it's unlikely their reality show will be coming back," the source explains.
..and more …. KDrama Stars is reporting on that will he/won't he Josh Duggar suicide rumors by another 'unnamed insider' – Jim Bob and Michelle Duggar More Worried About Josh Being Suicidal Than About Jill And Jessa's Feelings Amid Scandal?
"Josh has seen his world and his family's world crumble," a source reportedly told Star Magazine. "And he knows that it's all his fault. He can never rebound himself from this. He is hiding away leaving his loved ones fearing the worst, [that] he will do something drastic."

Josh Duggar's parents Jim Bob and Michelle are also purportedly worried about their firstborn. Josh is allegedly getting crushed by the humilitation the molestation scandal has brought to him and his family.
Here's what I want to know. Who are these 'unnamed insiders' constantly flapping their gums to the media about what's going on inside the cult compound? PR agents? Duggar minions? People speculating from various message boards? Or people parodying the Duggars in comedy blogs?
Yesterday's SCOTUS ruling on the fate of gay marriage rights in the US had the Duggars responding on their website and the general public being rather upset by their response, even if it was one of the most predictable things they could have done. I've heard that same scripture proclaimed again and again in my old life of Christian fundamentalism over a variety of things, it's the Evangelical go-to for anything the government does or our culture produces that does not line up with the expectations or desires of the conservative church. See some evil 'slut' walking around Aldis' with her butt cheeks hanging out of her shorts, then pray this scripture. Fighting to have abortion outlawed and have no effect on the outcome, then pray this scripture. Is your state experiencing record drought, then pray this scripture. All of these are things I've seen this scripture used to pray away.
From the online tabloid The Examiner – Duggar gay marriage post slammed as being judgment by followers
The family went to their Facebook page today and shared a picture. They even took it as far as to change their profile picture to this photo. This quote is from 2 Corinthians 7:14. It says "If my people, which are called by my name, shall humble themselves, and pray, and seek my face, and turn from their wicked ways; Then will I hear from Heaven and will forgive their sin, and will heal their land." Along with this, they put the post that simply said "Praying for our nation today."

Even fans of the Duggar family of "19 Kids and Counting" are not happy about what they shared. Several people are saying that this family has no right to judge considering they are not perfect either and Josh recently had a sexual molestation scandal come out. Some people are sticking up for the Duggars, but it has cause a ton of controversy for this family.
That's all until another 'unnamed insider' comes up with more possible crap about the Duggars. I do hope that the news of Jill and Derick moving away to start their own ministry is real as being out of that house and away from her family might be the best thing ever for Jill and Derick.
If this is your first time visiting NLQ please read our Welcome page and our Comment Policy!
Comments open below
NLQ Recommended Reading …