It's a Wednesday morning and you know what that means? More scandal gossip about the Duggars from In Touch Weekly. The editor of In Touch hinted that they have quite a lot of information on TLC's "19 Kids & Counting" Jim Bob and Michelle Duggar that they haven't released yet in an interview he gave late last week.
Today's shocker? Their Washington County DHS came to the house on Wednesday, May 27th to investigate an allegation of involving a minor child and they were turned away by Michelle and Jim Bob. The DHS worker had to call 911, summoning law enforcement to the Duggar household in order to be allowed to see for themselves that the minor Duggar child was alright.
Did you and I both not hear the Duggar parents, Jim Bob & Michelle, say on their televised interview with Megyn Kelly on Fox News that they cooperate fully with law enforcement and DHS?
From In Touch Weekly
After identifying himself as a Washington Country DHS employee and stating the Duggar family address, the caller tells the 911 operator, "We have an investigation and I guess they're not being cooperative. We have to see the child to make sure the child is all right. So we just need police assistance."
Josh and Anna Duggar moved out of suburban Maryland this weekend in a fleet of moving trucks and with a body guard for Josh during the packing. A body guard? What the hell is going on there? I mean, people are upset with him over his actions all those years ago but does he really expect someone is going to chase him down and pistol whip him or worse while he's filling boxes in his Maryland home?
From US Weekly
Helping hand! Steve Neild, who famously served as a bodyguard (and rumored fling) for Kate Gosselin, continued his relationship with TLC's biggest stars this past weekend when he spent time at Josh Duggar's house.

Neild was on hand at the disgraced 19 Kids and Counting star's Oxon Hill, Md. home, which he recently listed for rental. While Neild will not be serving as full-time security for Duggar, 27, and his wife and three children, he was at the family's aid as they prepared for the moving trucks
TMZ had this to say about the move….
They always return to the scene of the crime.
According to
The Daily Mail and The Inquistr
(yes I know, tabloids both) the Dillards, Jill, Israel and Derick are going off for an extended mission trip to earthquake devastated Nepal
Jill Duggar and Derick Dillard left 19 Kids and Counting fans with a pretty big cliffhanger during the show's season finale. In a preview clip for the upcoming season, Derick and Jill broke some "special news" to the entire Duggar clan, but fans didn't get to see what it was — they simply heard Jim Bob telling the couple that what they were doing was "a huge step" and that he would be praying for them.

Luckily, Jill Duggar may soon escape the intense media spotlight that has been shone on her family in the wake of the scandal, and her fans won't have to watch 19 Kids and Counting to find out what the couple's big announcement is — the Daily Mail has discovered that Jill and Derick are going on a mission trip to Kathmandu, Nepal.
Keep in mind the source is a supposed Duggar 'insider"
But it might explain this email popping up on Facebook that is supposedly from Derick Dillard.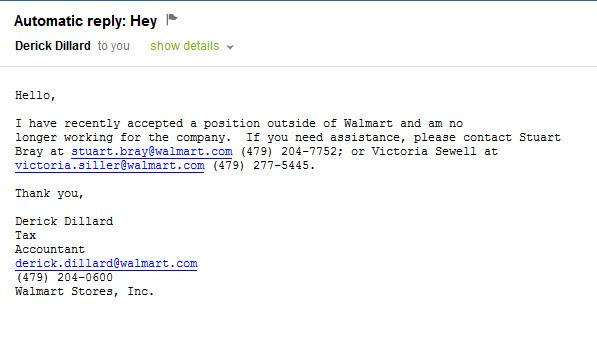 According to Celebitchy the publicity rep that has been advising Jim Bob and Michelle Duggar to lie on camera was also presidential candidate Mike Huckabee's political adviser Chad Gallagher of Legacy Consulting. They should ask for their money back because his advice hasn't helped.
In the wake of In Touch's old-fashioned journalism scoop, the Duggars' PR and crisis management has been nothing short of a total disaster. They've lied repeatedly on-camera, they've offended many people and they look like simpering, faux-moralistic hypocrites. So the question becomes: who was advising the Duggars? Turns out they hired a political advisor who worked for Mike Huckabee.
MSNBC has a review video up on their site interviewing In Touch Weekly's news editor. He is explaining exactly what they did and how they went about it. Interesting.