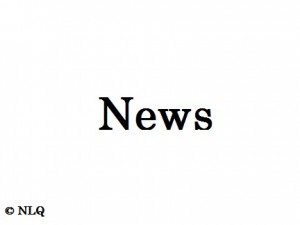 Starting to see news of this at a lot of different sites. First one to pop up on this story was Radar Online.
Remember the mysterious letter that was written by someone who knew all the details of Josh Duggar's molestation of girls? The letter that ended up in a book before the book was lent out and the person that borrowed the book faxing the Oprah show with details in order to stop the Duggars from appearing on The Oprah Show back in 2006?
Are you officially confused yet by the bouncing around of this tell all letter? Turns out it is in the possession of someone who is making the rounds right now to the tabloid press trying to sell the original. Pretty sleazy considering this letter names the fifth non-related victim. From Radar Online.
A source close to the Duggar family recently approached Radar claiming to be in possession of a letter written by a Duggar family friend about the molestation incidents. According to the source, the letter discloses the identity of the mysterious fifth victim who did not live in the family home at the time.

As Radar reported, the police documents about Josh state that "a family friend aware of what had happened had written down in a letter what he knew of [Josh's] actions … That letter had been placed in a book and subsequently been forgotten about."
This is likely to be just the tip of the Titanic-sized iceberg out there containing more secrets and outrageous happenings with Josh. The In Touch editor that did all the research on this story indicated this weekend that there were more information on the Duggars that hasn't come out yet. Could it be this letter, or perhaps confirmation of the rumors of Josh Duggar being quite the fan of strip clubs? Again, if In Touch has more scandal fodder look for them to announce it on Wednesday morning before ten am.
What do you think? Is it fair that the media keeps raking out increasingly awful information on the Duggar family by any means or is this a ridiculous targeting of the family?
If this is your first time visiting NLQ please read our Welcome page and our Comment Policy!
Comments open below
NLQ Recommended Reading …