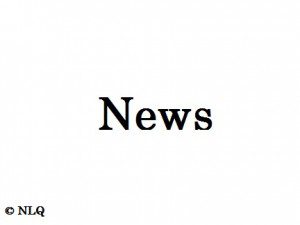 According to CBS 6 out of Richmond, Virginia a Texas court has found former Richmond Outreach Center Church (ROC) pastor Geronimo Aguilar guilty of all counts of sexual abuse. He's going to be serving some jail time finally. It's been rumored for years that Pastor G. has preyed upon young teenaged girls for sex, starting at his first church in California before continuing on in his churches in Texas and Virginia.
From WTVR Richmond – Geronimo Aguilar, former mega-church pastor, found guilty of all sex crimes
Aguilar was convicted on all seven counts of the indictment. Two counts of aggravated sexual assault of a child carry a maximum sentence of life in prison. Three counts of sexual assault of a child under 17 and two counts of indecency with a child, each second-degree felonies, carry maximum sentences of 20 years. He is in custody now and faces a sentence of life in prison.

Two sisters said Aguilar had sexual relationships with them beginning when they were 11 and 13 years old.  They said it happened in the 90s while he was a pastor at their church there in Houston. The 13 year old said she was raped by Aguilar.
Unlike Josh Duggar and other good Christian molesters Pastor G faces a long prison sentence.
~~~~~~~~~
Now onto the other surprising news in the world of quiverfull, evangelical and fundamentalism – Bristol Palin, "Dancing With The Stars" contestant,  Patheos blogger about her Christianity and daughter of quitter Alaskan governor and failed vice presidential candidate Sarah Palin, announced yesterday in a grumpy-sounding blog post that she is pregnant again out of wedlock.
Congratulations… I think?
The sick irony of this is that Bristol has taken a lot of money (over $300,00) to promote abstinence only teachings telling teenagers to ignore their hormones and say no to any sort of sexual activity through the years. Bristol was an unwed teenaged mother, so it's pretty obvious she wasn't practicing what she was telling others to do. Plus she and her mother have both come down in a condemning fashion against people having babies without the benefit of marriage, doing a fair amount of shaming and blaming those hapless single mothers who take any aid from the government.  Perfect example of why people living in glass houses shouldn't fling rocks at others.
She's requesting privacy at this time, unlike during her various reality show gigs.
From Raw Story – Bristol Palin announces second pregnancy
Though the pregnancy might be breaking news to some, the gossip apparently has been spreading in her Alaska hometown of Wasilla for weeks, Radar Online wrote in an exclusive report Thursday. "Bristol has been telling pals she's preggers," a source said. "Three months along."
Interesting take on Palin's autobiography from The Washington Post alleging possible sexual abuse of Bristol Palin.