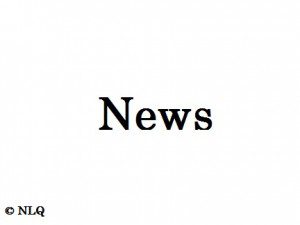 Everyone's favorite 'let's kill all the Gays' pastor who is also a Holocaust-Denier is going to be in Dearborn, Michigan at the end of the month. Why Dearborn? Because they have a 41% population group that happens to be Middle Eastern. Anderson is exporting his hatred of everyone, Jews, Arabs, Muslims, Catholics and all other religions that aren't a handful of his approved Independent Fundamentalist Baptist churches.
Beware Dearborn residents! He plans on targeting Arabic people to proselytize to about Jesus and the IFB church and will be handing out Arabic language copies of his Holocaust denial film "Marching To Zion", the same film he underhandedly tricked actual Holocaust death camp survivors into appearing in. He simply assumes that everyone in that area who happens to be ethnically Arabic is going to automatically understand the Arabic language. What must it be like to live in such a protected white privilege bubble that you cannot understand anything outside of it? Just say no this guy and his brand of hate.
Someone should alert Dearborn's city offices that these hate mongerers are planning on rallying in their city to spread their hate.
All of these links have contact pages and need to know that a group classified as an official hate group by the Southern Poverty Law Center is planning on targeting their people as part of their ongoing hate campaigns.
From Anderson's blog:
We are going to be having a soul-winning marathon in Dearborn, Michigan, on Friday, June 26th. In addition to winning souls, we will also be handing out hundreds of copies of the Arabic dubbed version of Marching To Zion on DVD.

Over 41% of the population are Arabs, which means that there are over 40,000 Arabs living in Dearborn. The mission field is right here in America!

Other "Christian" groups have gone to Dearborn in the past with the goal of creating anger and controversy amongst the Muslims by being obnoxious. Our goal, on the other hand, will be to speak the truth in love and win people to Christ door-to-door. The Muslims are going to Hell, and they need to be saved by Jesus!

We will be meeting at the Panera Bread in Allen Park, MI, at 9am for an hour of breakfast and fellowship before heading out soul-winning.
If this is your first time visiting NLQ please read our Welcome page and our Comment Policy!
Comments open below
NLQ Recommended Reading …