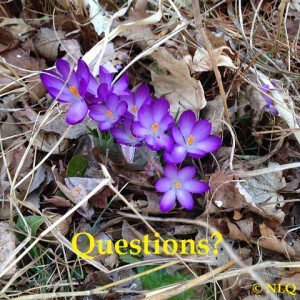 This is a new series we have started running on Thursdays. Examining some of the questions involving long held Quiverfull theology and life.
Zsuzsanna Anderson, wife of Tempe pastor Steven L. Anderson of Faithful Word Baptist Church, linked to an article written in this month's Phoenix Magazine about her husband and his church. Just reading through the article, West of Westboro, with its portrait of a red-skinned demonic looking Anderson spewing fire out of his mouth and glowing testimonials by his congregants brings back memories of church goers treating their pastors like they were invincible heroes instead of regular men with clay feet.
And that is this week's question. Why do so many in the church treat their pastors like idols and attribute to them all sorts of positive things, accept whatever wrong doing he might be involved in (Hello, Jack Schaap and First Baptist Church of Hammond!) and accept any abuse or punishment he might mete out?
Selections from the article below:
There's a certain involuntary behavioral tic shared by many of the people who congregate at Faithful Word Baptist Church. Kind of a stifled, awkward laugh, followed by a quick approving nod of the head.

It appears in a wave across the room each time Pastor Steven Anderson utters one of his patently undiplomatic bombshells, which he constructs from the unvarnished readings of the oft-softened passages he pulls from the old King James and force-fits to contemporary times. This Sunday morning's sermon is unexpectedly benign. Anderson spends most of the hour talking calmly about humility in the preaching profession – although he still manages to drop in a cringe-worthy line or two about forbidding women as pastors and at one point calls yarmulkes "little Jewish Satan hats."

Heh, ahem. Mm-hm.

The congregation that packs Faithful Word's seats each Sunday morning is surprisingly diverse: white, black, Latino, Asian, young, old – and lots and lots of kids. But they all share a common hunger for what many in the congregation call "hard preaching": an in-your-face reading of the centuries-old doctrine that includes all the dark stuff most contemporary churches water down.
and
On interstate trips to guest-preach at other Baptist churches and promote his wares, Anderson also routinely videotapes his Patriot-style confrontations with checkpoint inspectors and posts them to YouTube, presumably to make a point about federal overreach. In his spare time, he even manages to market his own line of sacred piano sheet music. He's the Dane Cook of hard preaching.

"He kind of pioneered it," says Zsuzsanna Anderson, the pastor's 36-year-old German-born wife and mother to their eight children. ("For us to intentionally limit our family's size, that is not natural," she says.) "There are other pastors who preach boldly, including some that he's mentored and sent out to start their own churches. But he really was the pioneer."
plus
After the service, taking a quick break in his office, Anderson is friendly and accommodating, even after the newcomer identifies himself as a journalist. Overall, he projects an eagerness to show he's not the monster the media make him out to be. "People will watch my most extreme clips online, out of context, and they think that's who I am 24/7," he says, with an easy laugh. "All they really see is a caricature of the most extreme statements that ever come out of my mouth all strung together, and they're always put in a bad light by the media.
Comments open below to discuss this week's question or your thoughts on the Phoenix Magazine article West of Westboro
If this is your first time visiting NLQ please read our Welcome page and our Comment Policy!
Comments open below
NLQ Recommended Reading …