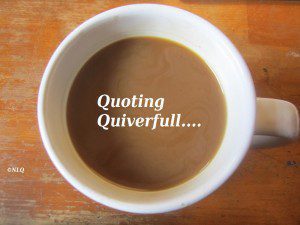 by Dale Ahlquist from Crisis Magazine and as quoted by Ladies Against Feminism – G. K. Chesterton: It's Not Gay, and it's Not Marriage
Editor's note: Interesting how in the world of Evangelical Quiverfull the Catholics as a group are considered not even Christians or saved. They are despised, looked down upon, treated like dirt, but let one of them state something that lines up with Quiverfull theology and they are quoted as if they were also part of the Evangelical Quiverfull movement instead of despised persons. They hold their nose and quote the Catholic. Quiverfull is filled with dangerous contradictions like this.
One of the pressing issues of Chesterton's time was "birth control." He not only objected to the idea, he objected to the very term because it meant the opposite of what it said. It meant no birth and no control. I can only imagine he would have the same objections about "gay marriage." The idea is wrong, but so is the name. It is not gay and it is not marriage.

Chesterton was so consistently right in his pronouncements and prophecies because he understood that anything that attacked the family was bad for society. That is why he spoke out against eugenics and contraception, against divorce and "free love" (another term he disliked because of its dishonesty), but also against wage slavery and compulsory state-sponsored education and mothers hiring other people to do what mothers were designed to do themselves. It is safe to say that Chesterton stood up against every trend and fad that plagues us today because every one of those trends and fads undermines the family. Big Government tries to replace the family's authority, and Big Business tries to replace the family's autonomy. There is a constant commercial and cultural pressure on father, mother, and child. They are minimized and marginalized and, yes, mocked. But as Chesterton says, "This triangle of truisms, of father, mother and child, cannot be destroyed; it can only destroy those civilizations which disregard it."
QUOTING QUIVERFULL is a regular feature of NLQ – we present the actual words of noted Quiverfull leaders, cultural enforcers and those that seek to keep women submitted to men and ask our readers: What do you think? Agree? Disagree? This is the place to state your opinion. Please, let's keep it respectful – but at the same time, we encourage readers to examine the ideas of Quiverfull and Spiritual Abuse honestly and thoughtfully.
If this is your first time visiting NLQ please read our Welcome page and our Comment Policy!
Comments open below
NLQ Recommended Reading …