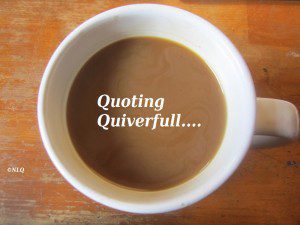 by Michael Pearl from No Greater Joy – Cloistered Homeschool Syndrome
Editor's note: Michael is claiming that he wasn't a big fan of the Patriarchal Movement when that's what his entire ministry is built around? Or is it because they aren't doing it the patented Michael Pearl way? As to the advice of allowing grown children autonomy – even a stopped clock is right twice a day.
I laughed the first time I hear of the Patriarchal Movement. "It will never fly," I said, "People are not that gullible." But they were. Daddies who were never in charge of anything, maybe not even their wives, were finally given justification for assuming the throne. Yippee!

It is now become a disease of epic proportions. We call them PDFs, Patriarchal Dysfunctional Families. The children are treated as permanent property of the parents. If they don't marry, and many of them never have the opportunity, they remain at home as a sort of indentured servant, never rising to the status of an adult, always under authority of the head of the clan, the Patriarch Daddy. Don't snicker. A lot of kids are hurting. And if you want to see something scary, try to conduct a betrothal with two patriarchal mothers involved. It is uggggly.
Daughter sits at home serving the younger children and doing Mama's chores—waiting for God's choice. Daddy and Mama hold their merchandise guardedly, waiting for a buyer who never comes.

What is pitiful is the whole process is done in hopes of getting the perfect will of God, but one vital ingredient is missing—encouraging your children to become responsible, autonomous, well educated, and experienced adults as soon as possible. You should have trained your sons to be men by the time they are fifteen, independent by the time they are eighteen. Your daughters should be capable of living apart from the family by the time they are eighteen and should be allowed to make their own life's decisions somewhere between the ages of eighteen and twenty. Unmarried, grown (18 years old) children may remain at home; it is good if they do; but the parent-child relationship should evolve into an adult-adult relationship by the time they are sixteen to eighteen years old. Parents should have earned the right to give advice, and kids should have grown in wisdom enough to ask for it. But a parent should never invoke his parental authority on a grown kid. It is demeaning to both and akin to not being potty trained.
Part 1 | Part 2
QUOTING QUIVERFULL is a regular feature of NLQ – we present the actual words of noted Quiverfull leaders, cultural enforcers and those that seek to keep women submitted to men and ask our readers: What do you think? Agree? Disagree? This is the place to state your opinion. Please, let's keep it respectful – but at the same time, we encourage readers to examine the ideas of Quiverfull and Spiritual Abuse honestly and thoughtfully.
If this is your first time visiting NLQ please read our Welcome page and our Comment Policy!
Comments open below
NLQ Recommended Reading …