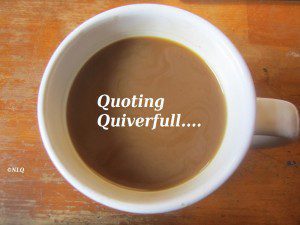 by Nancy Campbell from Above Rubies Magazine – Is God Able to Provide For Another Baby?
Editor's  note: I guess it's good that there were potatoes and not cat food like another prominent Quiverfull enforcer's family had to eat. Tender mercies indeed. There was a time in my life when all I had to eat for a week was potatoes and I don't remember thinking it was such a blessing to eat them three times a day.  Nancy, potatoes are not manna no matter how you spin this. You need a variety of things to eat to stay healthy and to ensure optimum growth and development in your children.
Although God has promised to provide for us, there are often times when we don't live in the lap of luxury. We scarcely make it! The amazing thing is that even when we hardly know where the next mouthful is coming from, we don't starve! God is faithful! Paul knew how to be hungry and how to abound. The NLT says, "I have learned how to get along happily whether I have much or little. I know how to live on almost nothing or with everything. I have learned the secret of living in every situation, whether it is with a full stomach or empty, with plenty or little. For I can do everything with the help of Christ who gives me the strength."

I remember one time when we were going through a very lean time. The only food we had in the house was potatoes! Praise the Lord we had potatoes. Think of the Israelites who only had manna for 40 years! Some friends arrived at our door one lunchtime. I felt embarrassed to invite them  to lunch with only potatoes on the menu! However, I swallowed my pride and asked them to join us for our meal of potatoes.

I placed the bowl of potatoes in the middle of the table and we all partook together and had wonderful fellowship. They didn't mind that there was no variety on the menu! In fact, it is well over 20 years since that incident and my friends still remember that lunchtime with great joy. They say that if we had had a sumptuous meal they would not have forgotten it. But they have always remembered their lunch of "potatoes only!"

We can learn to laugh and praise God in the lean times and in the abounding times. Even in the lean times, God will never forsake us. Praise His wonderful name!

It is true that life is not perfect. Each one of us faces difficulties. We have been promised that we will have afflictions and persecution, but even in the midst of these circumstances we can trust God.
QUOTING QUIVERFULL is a regular feature of NLQ – we present the actual words of noted Quiverfull leaders, cultural enforcers and those that seek to keep women submitted to men and ask our readers: What do you think? Agree? Disagree? This is the place to state your opinion. Please, let's keep it respectful – but at the same time, we encourage readers to examine the ideas of Quiverfull and Spiritual Abuse honestly and thoughtfully.
If this is your first time visiting NLQ please read our Welcome page and our Comment Policy!
Comments open below
NLQ Recommended Reading …