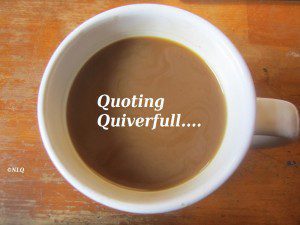 by Nancy Campbell from Above Rubies Magazine – Is God Able to Provide For Another Baby?
Editor's note: Oh so now we're supposed to plant a garden on top of all the other 'supposed to dos' Nancy throws in. She tries to shoot down each and every objection to gardening and throws in a ton of scriptures to support the crap she's spewing trying to add additional burdens to already busy mothers.  While having a garden is usually a good thing, there's just no way that would work for everyone and should never be a 'must do' thing.  Unless, of course, you have a fleet of adopted children from Africa that you can set out there weeding and picking bugs off your crops. Right, Nancy?
God reminds us in the Scriptures that His plan is for each family to keep a garden to help provide food for their family. The first home, which was the prototype of all homes to come, was called the "Garden of Eden." The first home was a garden and consequently God intends all homes to have a garden! Many of us are rather slack on this principle, aren't we?

Genesis 2:15 tells us the first thing God did after creating the first garden home, "Then the Lord God took the man and put him in the garden of Eden to tend and keep it." The word "tend" is avad in the Hebrew and means "to work hard even until fatigued, to till, to plow." This command was given before the Fall! The word "keep" is shamar and means "to guard, to protect, to preserve."

You may say, "Help, that may be okay for you, but we live in the city with hardly any space." It's amazing what you can do if you set your heart to it. We live in the country but the land on our hill is clay and rock. We had to make garden beds and buy in our dirt to start our garden. You may have better soil than we have, but not much room. Make a small garden or grow tomatoes, lettuces and herbs in containers on your deck. There is always some way you can do it.

The following are further Scriptures that remind us of this important provision principle:

Proverbs 12:11, "He who tills his land will be satisfied with bread, but he who follows frivolity is devoid of understanding." Read also Proverbs 28:19.

Proverbs 24:27, "Prepare your outside work, make it fit for yourself in the field; and afterwards build your house."

Proverbs 27:18, "Whoever keeps the fig tree will eat its fruit."

Proverbs 31:16, "She considers a field and buys it; from her profits she plants a vineyard." This Scripture is often taken out of context with women saying they are free to get into a career outside of the home. No, this Scripture is in the context of the home and feeding the family. As the family grows, she needs more land to plant more vineyards which were survival for every Israeli family in those days. The mothers' management of the home, not only included her home, but her garden and growing food for the family.
Part 1 |Part 2 | Part 3 | Part 4
QUOTING QUIVERFULL is a regular feature of NLQ – we present the actual words of noted Quiverfull leaders, cultural enforcers and those that seek to keep women submitted to men and ask our readers: What do you think? Agree? Disagree? This is the place to state your opinion. Please, let's keep it respectful – but at the same time, we encourage readers to examine the ideas of Quiverfull and Spiritual Abuse honestly and thoughtfully.
If this is your first time visiting NLQ please read our Welcome page and our Comment Policy!
Comments open below
NLQ Recommended Reading …