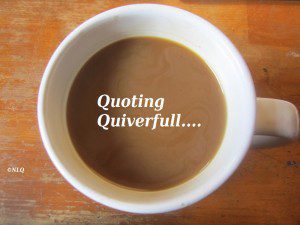 by Courtney Reissig from John Piper's The Council on Biblical Manhood and Womanhood – The "It Can Wait" Phenomenon
Editor's note: Evangelical Christianity fear tactics to get the women folks out of the work force and home having babies asap. No one should ever feel pressured or guilted into becoming a wife or a mother.
The truth is, sometimes marriage and children can't wait. What so many women are sadly finding today is that the pool of men dries up in their thirties, and their biological clocks don't pause so they can advance their career in their twenties. The reality is that God created us to be married and to be fruitful and multiply. Now, I'm not going to dictate how many kids each of us should have. That's a personal decision to be made through prayer and seeking God's direction, and there are a variety of circumstances that will determine the makeup of each family. You also will never hear me say that singleness is bad. Many godly men and women are called to singleness. You will find no passages in the Bible that say everyone should get married. Nor will you find instructions on how many children to have and how to space them apart. But the Bible is clear on this: marriage and children are good things (Gen. 2:22–24; Ps.127:3–5; Prov. 5:18–19; 18:22; Mark 9:36–37; Heb. 13:4).

You are probably already aware that our culture does not value marriage and children much. As Christians, we have the unique opportunity to say the opposite. So ask yourself and ponder this question: Am I acting like the world in how I approach men, marriage, and children? If we waited until we were perfectly ready for marriage and children we would never take the next step. We are never ready. And in the moment that we think we are, God shows us how foolish that thinking is. God is in the business of taking weak people and giving them the strength that only he can supply (2 Cor. 12:9).

Marriages are made by the abundant grace of God. Children are born, raised, and cared for by the mercy of a God who cares for us and our little ones. Maybe you are terrified by the prospect of being a wife and mother. Know this, dear sister: God has your back. The same God who created marriage and creates little babes is the one who will keep you as you follow him down this road. He will not abandon you. He has equipped you and given you everything you need to follow him.
QUOTING QUIVERFULL is a regular feature of NLQ – we present the actual words of noted Quiverfull leaders, cultural enforcers and those that seek to keep women submitted to men and ask our readers: What do you think? Agree? Disagree? This is the place to state your opinion. Please, let's keep it respectful – but at the same time, we encourage readers to examine the ideas of Quiverfull and Spiritual Abuse honestly and thoughtfully.
If this is your first time visiting NLQ please read our Welcome page and our Comment Policy!
Comments open below
NLQ Recommended Reading …