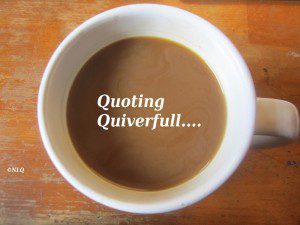 by Beecher Proch from Girl Defined – Guy Thoughts: Come on Girl, Keep it Modest (thanks to Bruce Gerencser for posting about Beecher Good catch!)
Editor's note: Lots and lots of slut-shaming/women-blaming at the original link even if the author admits that men at 100% responsible for where they put their gaze. Guessing he has no one around to yell 'Nike' for him to look at his shoes when some half-dressed temptress crosses his path. He fails to realize that no matter how much a pretty girl, or any girl, covers up there's always going to be a squad of guys sitting in the pews popping pocket rockets when they go by. It's NORMAL!!!

Think about this too: your body is for your husband's eyes.

It shouldn't be used as eye-candy for just anyone. Proverbs 11:22 says, "Like a gold ring in a pig's snout is a beautiful woman without discretion."Discretion is "the quality of behaving or speaking in such a way as to avoid causing offense or revealing private information."

Wow! Did you catch that?

Discretion happens when a person chooses not to reveal private information. It's so easy for a little extra skin or those short shorts to be a distraction for a guy. A lot of what girls today are showing of their bodies was never meant to be shared with the world.

Listen to what Matthew 18:7 says. "Woe to the world for temptations to sin! For it is necessary that temptations come, but woe to the one by whom the temptation comes." Wow. Do you, as a Christian, want to be responsible for dressing in a way that might tempt a guy pursuing godliness? I hope not!
QUOTING QUIVERFULL is a regular feature of NLQ – we present the actual words of noted Quiverfull leaders, cultural enforcers and those that seek to keep women submitted to men and ask our readers: What do you think? Agree? Disagree? This is the place to state your opinion. Please, let's keep it respectful – but at the same time, we encourage readers to examine the ideas of Quiverfull and Spiritual Abuse honestly and thoughtfully.
If this is your first time visiting NLQ please read our Welcome page and our Comment Policy!
Comments open below
NLQ Recommended Reading …