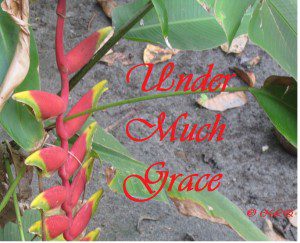 by Cindy Kunsman cross posted from Under Much Grace
Editor's note: In light of everything that has come out about the Duggar family and Josh Duggar's molestation of his sisters it might be a good thing to revisit what Bill Gothard and others connected with the IFB think about defiled females. This was originally published in 2011.

On April 8th, only twelve days ago, ABC's 20/20 aired an episode entitled, Shattered Faith, which focused on the physical and sexual abuse of young women within the Independent Fundamental Baptist affiliated churches (IFB). It also mentioned the powers attributed to the use of the rod of discipline found in Proverbs and the literal translation about the power of bruising to drive away evil. The episode pointed out that their churches held these young women responsible for their own sexual molestation that took place while they were children. Two of the three featured women were violated sexually by other men and pastors in their IFB churches in whom they confided about their abuse to seek out help.
I believe that the low opinion of these young women that their IFB pastors attributed to them because they were seen as "bruised fruit" or "damaged goods" in terms of "purity" predisposed these girls to revictimization by other men. I believe that their pastors also revictimized them by
their own actions
which sought to hide the sins of men that were not held accountable while simultaneously requiring acts of repentance and compulsory forgiveness of their abusers from the girls.
Stuff Fundies Like
, a site for Fundamentalist Christians (some "in recovery"), pointed out that on April 12
th
, ABC News featured an online report which noted abuses that took place in an IFB affiliated boarding home for girls named
New Beginnings Girls Academy
.
Read more HERE.
I am certainly glad that ABC has reported on all of these abuses, because I don't believe that many Christians within the Church in the US will take up the effort.. I must admit my disappointment again, however, that ABC has again made no mention of the horrendous abuses that took place at Ron Williams' Hephzibah House, a "Christian boarding home for troubled girls" in Winona Lake/Warsaw, Indiana. This gives me all the more reason to look forward with great anticipation to the Blog Talk Radio interview this Saturday with former Hephzibah House resident and survivor, Susan Grotte.