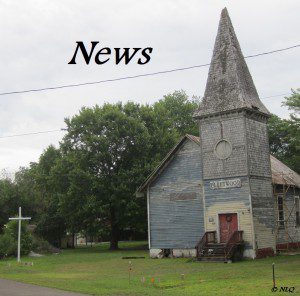 Remember all that whispering about 'sin in the camp' and Josh Duggar's broken courtship when he was 16? Remember how the Holt family of Arkansas suddenly disassociated themselves with the Duggars, leading to rumors that the Holt daughter was the one that got molested? While no one knows if the Holt daughter was the babysitter it's unlikely she's a victim considering her involvement with him would have taken place after all that happened.
One of the online tabloids, the Inquisitr, has a curious story today from 'unnamed insiders' about Josh, internet porn and a politician, likely Jim Holt, that came out of the In Touch print edition. According to sources (who knows if they are real sources) Josh was caught at 16 years old watching explicit hard-core pornography while working during the campaign of an unnamed politician in 2004. We all know Josh was part of the Holt campaign in 2004, Holt lost and blamed 'sin in the camp' while the rumors swirled of a broken courtship.
We don't know for sure it was Holt, just like we don't know for sure exactly what qualifies as 'explicit video' in Fundytown. Could be something considered PG-13 in the normal world.
Wonder how Bill Gothard explains that after Josh's time at the Little Rock ATI Training Center that supposedly, at least according to Gothard, turned Josh into a Bible-believing born-again shiny new Christian? How does that jibe with all the rumors of Josh Duggar being a strip club regular in Little Rock and later in Washington, D.C.? There's a lot more to this story than what's come out so far. This is looking like a pattern of repressed sexuality coming out in different ways.
From the Inquisitr – Josh Duggar Got Caught Watching Explicit Video At Work: Which Politician Was His Boss?
According to the print edition of In Touch Weekly, Josh Duggar was accused of watching porn on "company computers" while he worked on an Arkansas politician's 2004 campaign. Josh was 16 at the time, and the politician he was working for blamed his election loss on Josh's actions, which were referred to as "sin in the camp." This tidbit of Duggar gossip comes courtesy of a "church insider."
What do you think dear readers? Stupid rumors or where there's smoke there's a blazing fire somewhere?
If this is your first time visiting NLQ please read our Welcome page and our Comment Policy!
Comments open below
NLQ Recommended Reading …