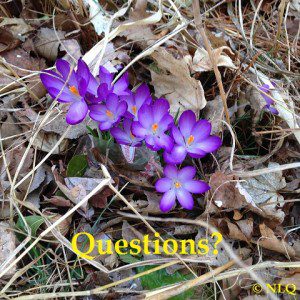 This is a new series we have started running on Thursdays. Examining some of the questions involving long held Quiverfull theology and life.
Yesterday when I was reading through The Daily Mail's interview with Advanced Training Institute/Institute of Basic Life Principles founder Bill Gothard and preparing to post it here I was struck anew by the complete denial of scientific thought in Quiverfull. Example: In last night's posting Gothard claimed that the wrong kind of lust can damage the immune system and the endocrine system. There's no science to back this up any more than his claims that the semen of a man who is not your husband will cause cancer. No science behind it.
Just like the claims of Jim Bob and Michelle Duggar about birth control causing miscarriages. Nothing to back it up.
One of the biggest science fails on the part of many in the QF world is denial of global warming, pollution and climate change.
Why do you think it is that they ignore science to claim the wildest things?
If this is your first time visiting NLQ please read our Welcome page and our Comment Policy!
Comments open below
NLQ Recommended Reading …