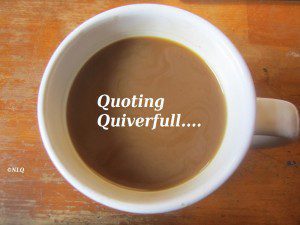 by Michael Pearl from No Greater Joy – Jumping Ship Part 2
Editor's note: You think this is bad just wait till tomorrow morning. You'll want to throw up because the next part is very toxic. Not that this is good. Notice that most of the emphasis in this Part 2 of Michael Pearl's 'Jumping Ship' series is male-centric because penis and Bible.

I see many fathers and mothers resisting their sons' drive to be in control. They are resisting a tsunami. A boy's drive to conquer, lead, and control is inevitable. If you are successful in crushing it in a fourteen or fifteen-year-old, and if you can keep him docile and sweet, you have destroyed his manhood. It is a truly sad thing to observe.

Here is where my stories are going. Children who are treated as passengers and not crew members will not be content on or in their ship. Laura Rose is never a child who is "in the way." The thirteen-year-old boy I've talked about is not just a spectator, told to do his schoolwork, to be quiet, and to stay out of the way until he grows up. He is a man. He is a crew member. When he is with me, I am not just using him; I am training him to be the pilot of a ship, just as Deb is training Laura Rose to be a wife and mother.

Kids who see a path to the fulfillment of their dreams will stay the course through difficult times. They will trust those who have trusted them with positions of responsibility, those who were patient, who taught, encouraged, listened to their dreams and assured them of success. Believing in your children is not a sentiment, nor is it just so many words; it is trusting them with responsibility. When a kid feels good about himself because he has triumphed, and you are the one who made it possible, who stood by him, encouraged him, put the rod and reel into his little unbelieving hands, showed him how to make something, how to use the tools, put the key in his hand, taught him how to fly and then stood on the ground and beamed with joy while he soloed, he will always want to be on the ship you are on. He will want to be on the ship that your friends are on. He will want to be part of the armada that is sailing to a city which has foundations whose builder and maker is God.
Part 1 | Part 2 | Part 3 | Part 4 | Part 5
Part 6 | Part 7 | Part 8 | Part 9 | Part 10
QUOTING QUIVERFULL is a regular feature of NLQ – we present the actual words of noted Quiverfull leaders, cultural enforcers and those that seek to keep women submitted to men and ask our readers: What do you think? Agree? Disagree? This is the place to state your opinion. Please, let's keep it respectful – but at the same time, we encourage readers to examine the ideas of Quiverfull and Spiritual Abuse honestly and thoughtfully.
If this is your first time visiting NLQ please read our Welcome page and our Comment Policy!
Comments open below
NLQ Recommended Reading …