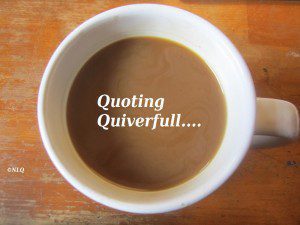 by Michael Pearl from No Greater Joy – Jumping Ship Part 2
Editor's note: Here comes the puke-worthy. Michael explains why penises rule and vaginas drool. (please excuse my sarcasm and flipness – Michael brings it out in me) Shorter Michael: Boys will be boys because penis and bible. Mothers should never try to control boys. Fathers only. Why does everything this man writes scream out how insecure he is in his masculinity? This makes me want to run away to shoot guns in my friend's back woods, smoke a cigar and hoist a few beers to wash away the gender specific pile of you-know-what.
Dominion

Boys/Men were created by God to exercise dominion and to subdue.

"And God said, Let us make man in our image, after our likeness: and let them have dominion over the fish of the sea, and over the fowl of the air, and over the cattle, and over all the earth, and over every creeping thing that creepeth upon the earth. So God created man in his own image, in the image of God created he him; male and female created he them. And God blessed them, and God said unto them, Be fruitful, and multiply, and replenish the earth, and subdue it: and have dominion over the fish of the sea, and over the fowl of the air, and over every living thing that moveth upon the earth" (Genesis 1:26-28). See also Psalm 8:1-6 and Hebrews 2:7-8.

According to the passages above, it is in the very nature of the male to rule in power and glory. It is God's nature to subdue and exercise dominion, and he put that same nature into man. A man or a boy who does not seek to conquer, rule, and subdue is outside the will of God. Many mothers have never figured this one out. It is especially troublesome where a family has birthed and raised three sweet girls before they ever have a son. Mother naturally expects him to be like the girls in personality and temperament. If she tries to force him into the subdued, sensitive role, she will meet with failure, either because he rebels and tries to conquer her, which is his nature, or because she is actually successful in turning him into a sissy, in which case she is the bigger failure.

Many fathers are themselves insecure. They never got to the place to where they felt like they had conquered anything. A man's most rewarding conquest is his woman. If she idolizes him, he will be able to go on and conquer and subdue kingdoms, but if she rebels, he will never be satisfied and may become bitter and reckless and selfish in his pursuit of dominion. Such a father will resist his sons' awakening drives to exercise dominion. He feels threatened by his sons. When a son challenges him, he takes it personally. The father is desperate to conquer and subdue. For a little while, when his son was four to eight years old, father was the big dog, the conqueror; suddenly, the only little kingdom the father ever ruled was now seeking independence, and he fights it with all his emotion. That father will create a bitter, rebellious teenager. Most movies about teenagers assumes this attitude to be the norm.

It is a confident father who can be proud of his sons' growing independence. I raised my children as if I would be dead and no longer an influence in their lives before they were grown. I raised them with the knowledge that they could be removed from my home by the state government at any time. I taught them self-reliance and independence from the very start. I made sure they knew Bible doctrine, understood the falacies of evolution and the so-called social sciences to the best of their developing abilities.

The greatest triumph of a teacher is when he is bested by his students. I was at a knife-throwing tournament recently where the expert, high scorer, bragged that he was recently beaten by one of his students. To some fathers, it is a pain to see their sons become capable of pulling away and sailing their own ships. But to the expert knife thrower, it was an added brag that he not only was the champion thrower, he was also the champion teacher.

I say again, your children must have hope that they are on the best ship to prepare them to be captains themselves. They must be challenged at all times, made to feel worthy by the triumphs they experience.
Part 1 | Part 2 | Part 3 | Part 4 | Part 5
Part 6 | Part 7 | Part 8 | Part 9 | Part 10
QUOTING QUIVERFULL is a regular feature of NLQ – we present the actual words of noted Quiverfull leaders, cultural enforcers and those that seek to keep women submitted to men and ask our readers: What do you think? Agree? Disagree? This is the place to state your opinion. Please, let's keep it respectful – but at the same time, we encourage readers to examine the ideas of Quiverfull and Spiritual Abuse honestly and thoughtfully.
If this is your first time visiting NLQ please read our Welcome page and our Comment Policy!
Comments open below
NLQ Recommended Reading …