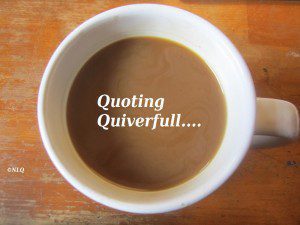 by Biblical Gender Roles from Biblical Gender Roles.com – Women's Ovaries Don't Agree With Feminism
Editor's note: How is it 'God's design' that women should marry in their early teens and start popping out the babies. Not everyone is suitable to be a mother, plus how does one even know if they ever want to get married or start a family at that age. Most everyone that young, be they male or female, is not mature enough to make life long decisions or to stick with the decisions they have made.
God created woman's ovaries the way they are, and they are not going to "evolve" or "adjust"

Most Christians believe that God created and designed human beings perfectly. That means a woman's ovaries, and her reproductive peeks as well as her eventual reproductive decline were perfectly designed by God.

So we ought to reject this idea that women's ovaries just need to evolve to the life choices of modern women (and as Christians we know they won't evolve or change). The fact is that as a society, we have made policies, laws and other accommodations that completely go against God's design, whether it be in marriage, the family, and especially in how we come to women's reproductive issues.

God designed a woman's body to be bearing children at a young age. I stated in a previous article that the vast majority of Biblical Scholars believe that Mary, the mother of Jesus probably had him at about age 14. This was the normal age that most women had children in pre modern times. I completely realize that this is appalling to most westerners, to think of a 14 year old girl having a baby.

I have a 12 year old daughter, and I could not imagine her having a child in just 2 years.

But in recent years I have had to really come to the conclusion that not all our western values, or even our American values, match with God's design.
Part 1
QUOTING QUIVERFULL is a regular feature of NLQ – we present the actual words of noted Quiverfull leaders, cultural enforcers and those that seek to keep women submitted to men and ask our readers: What do you think? Agree? Disagree? This is the place to state your opinion. Please, let's keep it respectful – but at the same time, we encourage readers to examine the ideas of Quiverfull and Spiritual Abuse honestly and thoughtfully.
Read our hate mail at Jerks 4 Jesus
If this is your first time visiting NLQ please read our Welcome page and our Comment Policy!
Comments open below
NLQ Recommended Reading …