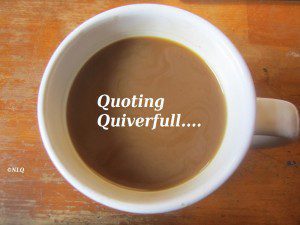 by Michael Pearl from No Greater Joy – Jumping Ship Part 4
Editor's note: Now Michael wants you to make sure your child doesn't marry some divorced person with a 'smeared past'. He thinks you can avoid that by setting the standards for what is and isn't acceptable in a Godly spouse much lower than true love waits for Mr./Miss Right. So many mixed poisonous messages in this series.
There is a popular teaching that you should just tell your children to be patient, and God will bring into their life the one person created in heaven to be their mate. For a few very dedicated kids, who have committed their lives to serving God on the mission field or in some full-time capacity, this is doubtless true. But, the average kid who has never experienced a walk of faith is not going to have faith in this one area and just sit around until he is thirty years old waiting for that one special female to fall out of heaven into his arms.

We receive many letters like a recent one where a 28-year-old daughter has jumped ship and married an older divorced man with a smeared past and three children. As she was getting older, she saw the small pool of "possibles" dwindling away to nothing. She lost hope and needed love. She foolishly rejected her captain and her family, and threw herself to the sharks rather than continue on a hopeless voyage leading nowhere. Older children and young adults must have a tangible, visible hope, one with a social life that provides potential mates of the same caliber as themselves.

I know that kids should exercise more self-restraint, that they should be more patient, and that they should listen to the counsel of their parents and their church elders. I agree that they should be wise and spiritual and seek God's will first and foremost—but few do, whereas virtually all of them will eventually marry. Don't risk throwing your children away by setting the marriage standard so high that they despair of reaching it. You are making a grave mistake if you fail to provide for the possibility that your teenage children may not be spiritual, discerning giants. They may just end up marrying an acquaintance — one whom you provide or, one they meet at the video store.

God has chosen you as the captain of your ship. You are authorized to command your crew, but remember that many a voyage has ended with a very disheartened crew abandoning ship, or worse, in mutiny. Provide community for your children. Don't fail in this one last task you are commanded to carry out: providing adequate community for them so that you can happily send them ashore to produce Godly seed. Give them hope, and they will stick it out until you have safely delivered them to a lifemate worthy of the time and prayer you have invested in them.
Part 1 | Part 2 | Part 3 | Part 4 | Part 5
Part 6 | Part 7 | Part 8 | Part 9 | Part 10
Part 11 | Part 12 | Part 13 |Part 14 | Part 15
Part 16 | Part 17 | Part 18 | Part 19 | Part 20
Part 21 | Part 22 | Part 23 | Part 24 | Part 25
QUOTING QUIVERFULL is a regular feature of NLQ – we present the actual words of noted Quiverfull leaders, cultural enforcers and those that seek to keep women submitted to men and ask our readers: What do you think? Agree? Disagree? This is the place to state your opinion. Please, let's keep it respectful – but at the same time, we encourage readers to examine the ideas of Quiverfull and Spiritual Abuse honestly and thoughtfully.
If this is your first time visiting NLQ please read our Welcome page and our Comment Policy!
Comments open below
NLQ Recommended Reading …