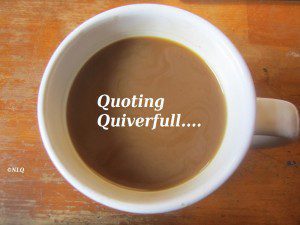 by Biblical Gender Roles from Biblical Gender Roles.com – Women's Ovaries Don't Agree With Feminism
Editor's note: Clearly BGR, or as NLQ SASBN member Bruce Gerencser likes to call him Coward Behind The Screen CBtS, believes the same false logic as Nancy Campbell that our world is under populated and some big disaster will happen unless we all have huge families of many children. That's not so, this is another lie that fundamentalist quiverfull Christians believe that has no scientific basis in fact.
But women are still having babies, just later in life

Some have responded that there is nothing to be concerned about. After all, women are stilling having babies, just later in life. But the unpopular truth is that woman who have children later in life tend to have fewer children.

In his book "What to expect when no one's expecting", author Jonathan Last states gives some startling facts on the coming fertility crisis. To summarize what he says in the book, a society needs women to be having on average 2.1 children in their lifetime, just to keep the population level from dropping. The way they come up with 2.1 is, you obviously need each woman to have two people, one to replace mom, and one to replace dad.

But the .1 comes from the fact that some woman are incapable of having children, as well as the fact that some children dies before they marry and have children of their own. So basically we need a certain about of women to have 3 children to make up for the women who can't have any children.

America's fertility rate has already dropped below the 2.1 replacement level, and we are now at 1.93. The only reason our population continues to experience modest growth is because of immigration. Many European countries are even lower than America's fertility rate.

Mr. Last says that in 1970, the world fertility rate was 6.0. It now sits at 2.52 and continues to decline as less developed nations use more birth control and become more westernized.

While I think Mr. Last offered some great statistics in this book, he like many conservatives did not have the courage to take on the true source of this problem – modern feminism and woman's rights.
Read our hate mail at Jerks 4 Jesus
If this is your first time visiting NLQ please read our Welcome page and our Comment Policy!
Comments open below
NLQ Recommended Reading …