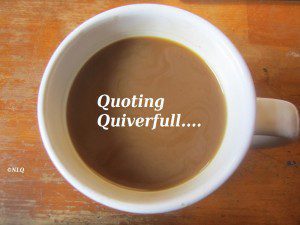 by Greg Gibson from John Piper's The Council on Biblical Manhood and Womanhood – Building a Marriage Culture | Husbands Honor Your Wives
Editor's note: I don't know about anyone else here but I have zero desire to be treated like fine china. Fine china stays in the china cabinet unused and completely out of the loop most of the time. It doesn't have free agency, it's protected in a stifling manner that doesn't allow for any life and it cannot move or be used unless the owner deems it to be. Too delicate to be of any practical use in the day to day. An object.
So often, we talk about women respecting their husbands (Eph. 5:33), which we should, but a gospel-centered, complementarian marriage puts a ginormous spotlight on how men show honor to women.  A verse that often gets cracked down on is the unpopular 1 Peter 3:7, which reads, "Likewise, husbands, live with your wives in an understanding way, showing honor to the woman as the weaker vessel, since they are heirs with you of the grace of life, so that your prayers may not be hindered" (emphasis mine).  It seems Peter is giving specific application for how roles are to be applied within marriage.  Peter calls men to live with their wives in understanding way by showing honor to her as the weaker vessel.  

What does this mean, though?  Weaker vessel, in this context, means of great value.  In other words, men honor your wives because they are in a place of high esteem.  They are the fine china, not the plastic cups.    Men, think about your most important possession and how you treat and honor it.  Now triple your efforts and apply that same carefulness in how you treat and honor your wife.
Tim Fall of Tim's Blog – Just One Train Wreck After Another has written an excellent counterpoint to the view of wives as delicate fragile objects on a shelf – Patriarchy: When Husbands Possess Wives
QUOTING QUIVERFULL is a regular feature of NLQ – we present the actual words of noted Quiverfull leaders, cultural enforcers and those that seek to keep women submitted to men and ask our readers: What do you think? Agree? Disagree? This is the place to state your opinion. Please, let's keep it respectful – but at the same time, we encourage readers to examine the ideas of Quiverfull and Spiritual Abuse honestly and thoughtfully.
If this is your first time visiting NLQ please read our Welcome page and our Comment Policy!
Comments open below
NLQ Recommended Reading …