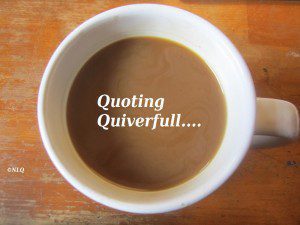 by Voddie Baucham from Exodus Mandate – 5 Reasons NOT to Sent Your Kids Back to Public School
Editor's note: Many of Voddie's other four reasons are just as filled with blaming and scare tactics as this bit. But the claims of 'brutal beatings' seems to be something that is more associated with homeschooling done the Michael Pearl 'To Train Up A Child' way than at any public school. Homeschooling is also rife with abuse, a fact that Voddie seems not to realize. At least at public school teachers are mandatory reporters of abuse, unlike homeschool, where abuse gets hidden or denied until there's a dead body. Oh and I am so hoping Voddie decides not to pay  his taxes, as he seems to indicate here. Let's see how long the government would put up with his ridiculous ideas as to why he isn't paying what everyone else is.

America's Schools Are Morally Repugnant

The headlines speak for themselves.  Student-teacher sex scandals, student-student sex, immodesty, foul language, drugs, alcohol, radical homosexual agendas, teachers taking students for abortions, "sexting" leading to suicide, sexually transmitted diseases, brutal beatings, and school shootings.  These are just some of the headlines that have become the norm.  And that does not include things like cheating, disrespect for authority, impropriety towards the opposite sex, and other moral behaviors children learn regularly and repeatedly in school.

Van Til said it better than I ever could: "Non-Christian education puts the child in a vacuum…. The result is that child dies. Christian education alone really nurtures personality because it alone gives the child air and food…. Modern educational philosophy gruesomely insults our God and our Christ. How, then, do you expect to build anything positively Christian or theistic upon a foundation which is the negation of Christianity and theism?…. No teaching of any sort is possible except in Christian schools."

Moreover, the system itself is funded by virtual theft.  Homeowners are forced under threat of the loss of their property to pay for the education of other people's children.  How is that appropriate?  The government tells everyone that they have to send their children to school, then tells homeowners that they are going to be the ones to foot the bill whether they like it or not.  Not only is this a form of welfare, it is also a form of theft.

For those of you ready to read me the riot act and yell and scream about paying for roads and bridges, hold on a minute.  Why is it that we get all up-in-arms about our tax dollars being used to fund abortions (while our opponents make the roads and bridges argument), but we don't see this one?  Our schools are morally repugnant.  They are also neo-Marxist, secular humanist indoctrination centers.  Why should I as a Christian be forced to pay for children to have every vestige of Christianity beaten out of them?  Americans are not forced to pay for Mormon schools, or Muslim schools; why should we be forced to pay for neo-Marxist schools (remember, all education is religious in nature)?  And why should any Christian contribute to such a system by sending their children to such schools at the expense of others?  And before you yell, "I'm just using the tax dollars I spent," ask yourself if you're willing to take advantage of all that abortion funding going to Planned Parenthood, or those tax dollars going toward fetal stem cell research.
QUOTING QUIVERFULL is a regular feature of NLQ – we present the actual words of noted Quiverfull leaders, cultural enforcers and those that seek to keep women submitted to men and ask our readers: What do you think? Agree? Disagree? This is the place to state your opinion. Please, let's keep it respectful – but at the same time, we encourage readers to examine the ideas of Quiverfull and Spiritual Abuse honestly and thoughtfully.
If this is your first time visiting NLQ please read our Welcome page and our Comment Policy!
Comments open below
NLQ Recommended Reading …