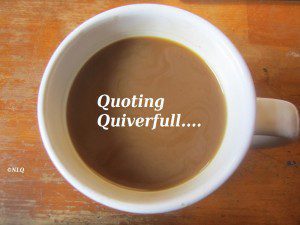 by Biblical Gender Roles from Biblical Gender Roles.com – Does the Bible teach the concept of "Human Property"?
Editor's note: Before anyone asks: No, this is not a parody or a site like 'The Onion' this is real! This guy is really borderline Mens Rights Activists (MRA) with culture reinforcement from the Bible. Slavery hasn't been the law of the land for over 160 years now but you'd never know it from his statements. Women and children are owned by the husband/father/patriarch according to this guy.
"You shall not covet your neighbor's house; you shall not covet your neighbor's wife or his male servant or his female servant or his ox or his donkey or anything that belongs to your neighbor." – Exodus 20:17 (NASB)

This is idea of a man's wife and child being considered his "human property" is confirmed by these other teachings of the Bible:

A man paid a bride price to a woman's father for her hand in marriage – the father did not have to consider his daughter's wishes in the man he chose for her.

A man paid the bride price to a woman's father if he had pre-marital sex with her, and the father still had the choice of whether he would give his daughter to this man in marriage. Pre-marital sex was considered a property crime against the father of virgin that had been defiled.

When a man committed adultery with another man's wife he and she could be executed. This was considered a property crime against the woman's husband. If a married man had sex with a prostitute this was not considered adultery, but rather the sin of Whoremongering as no property crime was committed.

The fact that a man was allowed under Biblical law to sell his son or daughter as a slave confirms that children were considered the property of their father (assuming he was a free man, and not a slave who had been given a wife by his master).

The only exception to this idea of a man's wife and children being his property was if the man was a slave and his master gave him another slave as a wife. If the male slave were to freed, the master did not have to release his wife and children with him.
QUOTING QUIVERFULL is a regular feature of NLQ – we present the actual words of noted Quiverfull leaders, cultural enforcers and those that seek to keep women submitted to men and ask our readers: What do you think? Agree? Disagree? This is the place to state your opinion. Please, let's keep it respectful – but at the same time, we encourage readers to examine the ideas of Quiverfull and Spiritual Abuse honestly and thoughtfully.
If this is your first time visiting NLQ please read our Welcome page and our Comment Policy!
Comments open below
NLQ Recommended Reading …