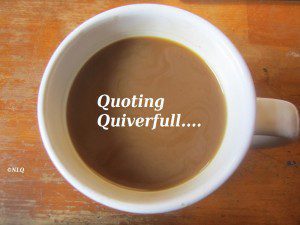 by Biblical Gender Roles from Biblical Gender Roles.com – Does The Bible Teach The Concept Of "Human Property"
Editor's note: This is one of the postings where BGR says that it's biblical and a-okay with God if people own other people because slavery is in the Bible. He is particularly enamored of the idea of the father-patriarch owning all the wives and children in their own households while still claiming they aren't slaves. I don't know, his vision of the submission of women and children reads very much like slavery from here. What do you think?
Most Americans, while they might not like the use of the word "property" when referring to their children basically regard their children as their property. I would argue that they have a Biblical right to do so. That is why parents get angry when doctors or school officials do things without parental consent. "That is my child, and you did not have my permission to do this or that with them against my wishes" – this is a phrase that is heard quite often from parents, and our legal system for the most part supports this concept of parental consent.

As parents God meant for us to have complete control over things like our children's education and medical treatment. God meant for us a parents to mold our children through discipline and training to respect and obey not only our authority as parents, but other authorities that God places in their life whether they are teachers in school, church authorities or civil authorities.

Because God places the greatest responsibility on a father and then secondarily to a mother, he gives parents the most power over a child's life. This is why schools, churches and the government need to be careful to stay within the realm of authority God has given them when they are working with children as God has given the ultimate human authority in a child's life to their father and mother.
Translation on the fundie-speak here: Because of the above idea that parents 'own' their children and are the final arbiters of any decision regarding the children it's meant to hide abuse. It's this dangerous idea that leads people to do the isolationist type homeschooling and eschew any legitimate medical care. Why? Because medical professionals and outside teachers and schools are mandatory reporters of child abuse, meaning if Lil' Bubba shows up in class with bruises from a Biblical chastisement ala Michael Pearl then Child Protective Services gets called out. Like they should be whenever there is any possibility of child abuse. That control that fundamentalists exercise is meant to allow them to do anything they see Biblically fit to do to their children, no matter what the law says.
QUOTING QUIVERFULL is a regular feature of NLQ – we present the actual words of noted Quiverfull leaders, cultural enforcers and those that seek to keep women submitted to men and ask our readers: What do you think? Agree? Disagree? This is the place to state your opinion. Please, let's keep it respectful – but at the same time, we encourage readers to examine the ideas of Quiverfull and Spiritual Abuse honestly and thoughtfully.
Read our hate mail at Jerks 4 Jesus
If this is your first time visiting NLQ please read our Welcome page and our Comment Policy!
Comments open below
NLQ Recommended Reading …