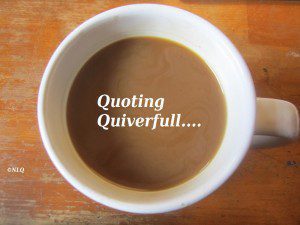 by Susan Zakula from Butter and Honey – Little House on the Prairie Series
Editor's note: One of our dear readers shared a link to the Butter and Honey Christian book review site and I've been reading it with horrified fascination for several days now. The reviewer really seems to believe that 'Gone With The Wind', 'Pride and Prejudice' and even 'Goodnight Moon' are trying to spread some sort of evil demonic agenda instead of being the great works of literature most the world loves. Here she claims that the author of the 'Little House on the Prairie' books was using them to indoctrinate young girls with evil feminism. Interestingly enough she skips the parts where Laura does things contrary to her rules, such as go on buggy rides along with Almanzo (slutty and tempting..leads to sexual sin)
It is true that the 'Little House' series was pushing an agenda, but it wasn't by the original author, it was the editor's agenda. Rose Wilder Lane, Laura Ingalls Wilder's daughter was involved with Eugene Debs and the Libertarian movement. She edited the books to more fully line up with established Libertarian ideals. In a second review of the book series at this site there was much complaining about the fact that Rose Wilder Lane was divorced, like that had any effect on the books.

This is not only faulty logic, but it defies Scripture. When it comes to the use of stories, Mrs. Wilder may be considered a talented temptress. This is why so many mothers love her books despite the heretical ideas they espouse. Have we forgotten that the Little House on the Prairie television series was effectively used to further the feminist agenda across our entire country? One does not rear submissive, godly daughters by feeding them with feminism wrapped in interesting and exciting stories that they will love. There will be no explaining away those effects. What is imprinted at the emotional level in a young person cannot be erased by logic. Mental images cannot be erased, period. They can be struggled against but not erased.

Rare is the grown woman with whom I speak who does not struggle with submission. Almost all women struggle with some resentment of the role differences between men and women. Why? Surely, not because God made a mistake. Surely, not because there is anything in His Word which would cause this resentment. It is because the evil one plants the seeds, the thoughts, the words, which say, "It isn't fair. Don't you wish you were a male? Then you could do what you want. No one would be telling you what to do. You would never be limited." To believe that God is good becomes an underlying lifelong struggle despite the fact that we know He is good and He loves us. Why? The devil has done it to us through books that we love! Mrs. Wilder very quietly and effectively implanted her ungodly beliefs into her writings that she might pass them on to multitudes of young girls.
QUOTING QUIVERFULL is a regular feature of NLQ – we present the actual words of noted Quiverfull leaders, cultural enforcers and those that seek to keep women submitted to men and ask our readers: What do you think? Agree? Disagree? This is the place to state your opinion. Please, let's keep it respectful – but at the same time, we encourage readers to examine the ideas of Quiverfull and Spiritual Abuse honestly and thoughtfully.
Read our hate mail at Jerks 4 Jesus
If this is your first time visiting NLQ please read our Welcome page and our Comment Policy!
Comments open below
NLQ Recommended Reading …