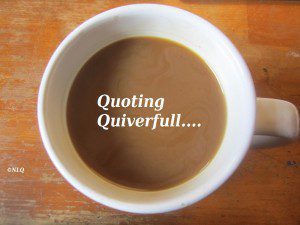 by Michael Pearl from No Greater Joy magazine – Two-Front War on Christians
Editor's note: Skipped large parts of this article because it's Michael Pearl attacking Hillary Clinton, the Supreme Court and marriage equality mixed with quoting all the self-professed Evangelical Republican presidential candidates to prove Pearl's points. Focusing on the part where Michael bemoans that people consider corporal punishment as a parenting tactic that has gone the way of the dinosaurs. Funny how he tries to link the falling out of favor of his book with a liberal agenda and the loss of Biblical standards nationwide.

Michael Pearl's brand is now considered poison because of his book playing a role in the deaths of several children in recent years. I'm reminded of the scene in AMC's drama 'Mad Men' when Roger Sterling's former girlfriend cannot sell any product from the dog food brand her father built because of the public perception that the dog food was made from horse meat (it was). Roger and others at Sterling-Cooper tell her that to overcome the problems with the brand she must rename it. I suspect eventually as more and more people recognize how poisoned the Pearl brand is that they will either have to rebrand or go under. I'm counting on the 'going under' because I doubt Michael Pearl would ever do anything as ego-crushing as rename and rebrand his pride and joy.
Listening to a news panel discuss what they called "corporal punishment," I heard one child behaviorist say with an incredulous laugh, "What discussion? Where are the voices advocating for corporal punishment? Hitting children has gone the way of slavery and child labor. It is a thing of the past." He could boldly dismiss this traditional and universal child rearing tool because, though 90% of all U.S. parents still employ some form of corporal chastisement, church leaders have been silenced by the ridicule of social planners. Today's timidity is tomorrow's captivity.

Just the other day one of our distributors challenged a large, well-known ministry to resume their distribution of our Bible story book Good and Evil. The president of the organization said, "It is a great evangelistic tool, and I would love to use it, but in the back it advertises two books that are very controversial—To Train Up a Child and Created to Be His Help Meet." Pastors and leaders who once taught the exact messages found in these books are not mentioning them anymore lest they offend believers who are no longer comfortable with this part of God's Word. Church leaders are being intimidated by the media, but it is the sentiment of fellow believers that paralyzes them into silence.
QUOTING QUIVERFULL is a regular feature of NLQ – we present the actual words of noted Quiverfull leaders, cultural enforcers and those that seek to keep women submitted to men and ask our readers: What do you think? Agree? Disagree? This is the place to state your opinion. Please, let's keep it respectful – but at the same time, we encourage readers to examine the ideas of Quiverfull and Spiritual Abuse honestly and thoughtfully.
If this is your first time visiting NLQ please read our Welcome page and our Comment Policy!
Comments open below
NLQ Recommended Reading …