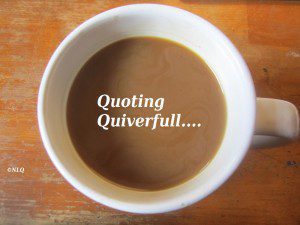 by Biblical Gender Roles from his blog Biblical Gender Roles – Can A Christian Wife Withhold Sex As A Way To Change Her Husband's Bad Behavior? (safely linked through Do Not Link)
Editor's note: This is the cowardly guy that runs BGRs answer to a wife who is being treated like a live in maid/roommate/sex worker by her weak Good Christian(tm) husband. She says that the way he treats her is a type of abuse (it is) but this just makes BGR guy say that the husband's behavior is no reason to stop having sex with him. The letter he's responding to is at the above link. It was not shared here because of the long-winded response that BGR answered it with. On a side note: Looks like BGR's is a KJV only guy like Von Ohlman and many others that are all about the sex.

Jenn as well as many other women (Christian and non-Christian alike) believes that withholding sex is valid and justified tool when a husband is neglecting his duties to her and his children. But as sad as these types of stories are – two wrongs never make a right. God does not allow for sex to be withheld as a tool to modify bad behavior, or to encourage right behavior on the part of a spouse (either the husband or the wife).

"Let the husband render unto the wife due benevolence: and likewise also the wife unto the husband.

The wife hath not power of her own body, but the husband: and likewise also the husband hath not power of his own body, but the wife.

Defraud ye not one the other, except it be with consent for a time, that ye may give yourselves to fasting and prayer; and come together again, that Satan tempt you not for your incontinency." – I Corinthians 7:3-4

"Therefore as the church is subject unto Christ, so let the wives be to their own husbands in every thing." – Ephesians 5:24 (KJV)

The Scriptures are clear in the area of sex that a wife is to willingly give her body to her husband, she does not have the power to deny him or withhold sex from him. The Bible says she is to submit to her husband in "every thing", and this includes in the area of sexuality.

The only way sex can be halted or denied in marriage is by mutual agreement to do so for a short time. People talk about consent in regards to sex all the time. Biblically speaking sex is only to occur in marriage. But in the context of marriage, consent is about ceasing from having sex for short period (mutually agreeing to not have sex). Consent is not about ALLOWING sex as sex is a duty and responsibility in marriage – it is a central part of the marriage convent that you freely give your body to your spouse for the purposes of sex.

I have talked in previous posts about a husband having the right to discipline his wife, to motivate her to repent and change her bad behavior. But a husband is never allowed to use sexual denial to his wife as method of discipline. So for instance, if a man's wife keeps denying him and then eventually she comes to him for sex – he is not allowed to deny her because she previously denied him.

The Bible tells us we should not repay evil for evil:
QUOTING QUIVERFULL is a regular feature of NLQ – we present the actual words of noted Quiverfull leaders, cultural enforcers and those that seek to keep women submitted to men and ask our readers: What do you think? Agree? Disagree? This is the place to state your opinion. Please, let's keep it respectful – but at the same time, we encourage readers to examine the ideas of Quiverfull and Spiritual Abuse honestly and thoughtfully.
Read our hate mail at Jerks 4 Jesus
If this is your first time visiting NLQ please read our Welcome page and our Comment Policy!
Comments open below
NLQ Recommended Reading …