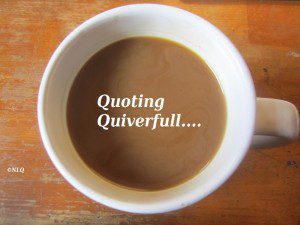 by Lori Alexander of Always Learning – Are You Preventing Your Husband's Success?
Editor's note: I'm afraid this isn't any better than yesterday's bit. She's still venturing into legal territory she has no business in. You cannot refuse to hire someone merely based on how their marriage appears to you from the outside. Interviewing people who know the family is pretty extreme and invasive. They might check the applicant's social media accounts, but not everyone in the family. She claims this is what large corporations does. No, no they do not. They may run psychological testing, such as a personality test to determine your honesty levels or to make sure you are emotionally stable. Some positions require a polygraph. The only places I know that delve so deeply into the family are positions that require a security clearance, like some federal jobs, not corporations or mom and pop owned small businesses. Sometimes the micro managing in Quiverfull Evangelical Fundamentalist Christianity makes me shake my head. Must be a miserable way to live.

My question for all of us wives is, are we unintentionally preventing our husband's success by the way we behave in our marriage? My husband's company is not the only one that looks at family and marriage dynamic when considering between several candidates; this is very common practice, especially in large corporations or when considering promoting an employee to a position of greater authority than they currently have. If a man can't maintain proper order and authority in his home, his employer will question whether he is capable of doing so at work. Don't think that as long as a wife makes a good impression on the surface that potential employers or business partners will be fooled, either. They check social media outlets, interview people who know the family, witness their interaction in public, and can often see if there are deeper issues just by the husband's response to challenging scenarios.

A wife's disrespect cuts to the very core of a husband and can sabotage him in more ways than you may realize. If, on the other hand, a man is very happily married and has a loving and supportive wife, he is going to stand out in the crowd. Why? A wife is a "crown" to her husband and a visible representation to the world of what kind of a man he is. The question we must ask ourselves as wives is, "Is the crown our husband displays made of brass or is it adorned with precious jewels and gold?"
QUOTING QUIVERFULL is a regular feature of NLQ – we present the actual words of noted Quiverfull leaders, cultural enforcers and those that seek to keep women submitted to men and ask our readers: What do you think? Agree? Disagree? This is the place to state your opinion. Please, let's keep it respectful – but at the same time, we encourage readers to examine the ideas of Quiverfull and Spiritual Abuse honestly and thoughtfully.
Read our hate mail at Jerks 4 Jesus
If this is your first time visiting NLQ please read our Welcome page and our Comment Policy!
Comments open below
NLQ Recommended Reading …