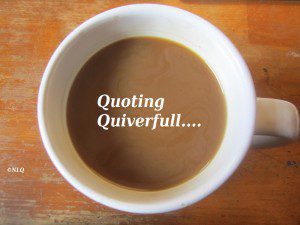 by Biblical Gender Roles from Biblical Gender Roles. Com – Can a Christian Wife Withhold Sex As Way To Change Her Husband's Bad Behavior
Editor's note: You might want to sit down for this bit. BGR is claiming yet again that any time a man has sex with his wife it cannot ever be considered rape or sexual abuse. This stands in direct opposition to the established laws of our land. Or even the Bible. Where in the Bible does it clearly state that men are always allowed sexual access upon demand to their women?
Isn't this abusive behavior?

Jen said this about submitting her husband sexually under these conditions:

"Continuing to engage in intercourse under those circumstances is submitting to sexual abuse, even though there is no force or violence involved."

This is not sexual abuse for her husband to have sex with her while neglecting her legitimate needs in other areas.

Her husband's behavior in other areas may definitely be inconsiderate, neglectful and sinful by Biblical standards. But him asking for sex and her yielding to him for sex(regardless of his failings outside the bedroom) is NOT sexual abuse. I have said this in previous articles and I will say it again here. Christian wives need to be very careful of using terms like "abuser", "rapist" and "molester" when it comes to their sexual relations with their husbands. Unless a husband actually rapes a woman(has forcible sex with a woman he is not married to), touches a person other than his wife in a sexual manner, or actually physically abuses his wife, his children or others these terms have no place in these kinds of discussions.

Let be clear as I always have to be in these posts. If a husband forces himself sexually upon his wife, Biblically speaking this is not rape but it could be abuse. So in that case it might be legitimate to call the husband an abuser, but it would still not be right from a Biblical perspective to call him a rapist.

But based on this story, there does not seem to be any forcible sex going on.
QUOTING QUIVERFULL is a regular feature of NLQ – we present the actual words of noted Quiverfull leaders, cultural enforcers and those that seek to keep women submitted to men and ask our readers: What do you think? Agree? Disagree? This is the place to state your opinion. Please, let's keep it respectful – but at the same time, we encourage readers to examine the ideas of Quiverfull and Spiritual Abuse honestly and thoughtfully.
Read our hate mail at Jerks 4 Jesus
If this is your first time visiting NLQ please read our Welcome page and our Comment Policy!
Comments open below
NLQ Recommended Reading …