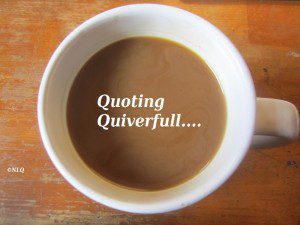 by Michael Pearl from No Greater Joy – Child Training Marathon Revisited and Updated
Editor's note: The family ride from hell continues, with continued spanking of a toddler who's up late, tired, over-excited and out of control with his emotions. Why does it not occur to anyone in this family that stopping once to hold, comfort and meet the immediate needs of this toddler might be enough to turn off the tears and end the situation in a peaceful and loving manner? Why keep beating and keeping the child stirred up and in a state of high anxiety?
Father tells the boy to stop crying or he will stop the vehicle and spank. Father stops, spanks; the child cries, and the father resumes the drive. He waits three to five minutes, ignores the crying and continues to talk as if all is well. Five minutes later, the father again commands the child to stop crying. By this time there is no lingering pain and he has had time to quiet his emotions and reflect on the parental mandate: "Stop crying or get a spanking."

Again the father commands the child to stop crying or he will receive a spanking. The child continues crying only because he assumes that the status quo continues. That is, he is not at all convinced that the father means what he says. Judging from past experiences, he is sure that he will win this contest eventually. By breaking it up into several sessions, the father is reprogramming the child—Father commands with a threat; child disobeys; Father carries out threat; child loses and suffers the consequences; it is an unpleasant experience; repeat all of above five to ten times. The child concludes: There is a new order; Father is consistent; he always means what he says; I cannot win; there is no alternative to instant obedience. Get smart, be a survivor, just say no to self-will.

The beauty of this kind of contest is that, when the parents conquer, it applies across the board. The child is not just yielding to the circumstances; he is yielding to his parents. The rebel in him is dying. This submission will translate into every aspect of their relationship.
QUOTING QUIVERFULL is a regular feature of NLQ – we present the actual words of noted Quiverfull leaders, cultural enforcers and those that seek to keep women submitted to men and ask our readers: What do you think? Agree? Disagree? This is the place to state your opinion. Please, let's keep it respectful – but at the same time, we encourage readers to examine the ideas of Quiverfull and Spiritual Abuse honestly and thoughtfully.
Read our hate mail at Jerks 4 Jesus
If this is your first time visiting NLQ please read our Welcome page and our Comment Policy!
Comments open below
NLQ Recommended Reading …