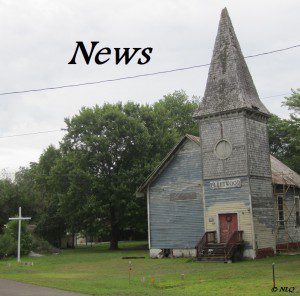 Numerous media outlets are reporting that The Learning Channel has set an air date for the documentary, Sunday, August 30 at 10 pm est. It will air commercial free and feature Erin Merryn, Terrae Lee and 11 year old Kaelin. They are all survivors of childhood sexual abuse who are speaking out about what happened to them in an effort to bring attention to this important issue. Also pairing with TLC on this production are RAINN (Rape, Abuse, and Incest National Network) and Darkness To Light.
Jessa Duggar Seewald and Jill Duggar Dillard will be shown in a short segment attending a sexual abuse prevention seminar put on by Darkness To Light. Just a quick blip, blink and you'll miss 'em, with no other Duggar appearances in the documentary.
~~~~~~~~~
According to the state of Arkansas the Duggar family did not apply for child work permits for their under age children while filming "19 Kids & Counting". From Radar Online
"Our office never issued a work permit for any of the children on this show," DeniseP. Oxley of the Arkansas Department of Labor tells RadarOnline.com.

But, Oxley explains, the lack of permits does not necessarily indicate that the Duggars broke the law.

"Just because children were being filmed as part of a reality show, does not mean that they were employees within the meaning of Arkansas' child labor laws and were required to have such a permit," the spokeswoman says. "During the time the show was in production in Arkansas, our office received no complaint upon which an investigation could be based."
Interesting point. Does anyone know if getting work permits for children is something usually done in reality television? Another question all of this brings up is if reality television is required to put aside a certain amount of the money aside for the minor children as part of the Coogan law?
~~~~~~~~
More than one media outlet are reporting on the nervous nuptials happening today in Knoxville, Tennessee. The Bates family is filming their daughter Michaela's wedding for their reality show "Bringing Up Bates" and Jana Duggar is a bridesmaid. The entire Duggar clan will be in attendance and one of those 'unnamed insiders' is alleging that the Bates are on edge thinking Jim Bob Duggar will attempt to hijack all the attention for his family. From The Daily Mail
'While the Duggar family is invited to the wedding, the Bates don't want them causing controversy or trying to hijack the wedding for their own agenda. It will be interesting to see if they get left on the cutting room floor in the editing room, or if Jim Bob will use it as an opportunity for himself and his family.'
Jim Bob making it all about him and his family might make for some compelling viewing.
~~~~~~~
Jim Bob and Michelle just cannot seem to give up the spotlight. Most people don't issue press releases when they decide to sit down and color in coloring books with their children. It's like they have no idea what normal people do. Anything to keep the Duggarnaut raking in the money and fame. Yes, yes, I am aware that this was on their Facebook page, but it's so weird that they keep trying to put a pleasant face on the train wreck of their lives still. Here's another attempt to seem perfect and Godly in Christian Times:
"There are so many ways to have fun as a family. This weekend we had a spontaneous all ages colouring contest. You have to admit, no matter how old you are colouring can be fun!" Jim Bob and Michelle shared on their Facebook page.

To properly bond with their children, the Christian parents make sure that they will not be bothered by work or other concerns. "The most important thing is turning off every distraction, laying down our devices and spending wonderful face time with our children! What are some fun spontaneous things your family does together?"
Not trying to call them bold faced liars… but is that an Iphone I spot sitting on the table top next to Jana? Jana may not be those children's biological mother but she's spent more time one on one mothering her siblings than her own mother has.
Read our hate mail at Jerks 4 Jesus
If this is your first time visiting NLQ please read our Welcome page and our Comment Policy!
Comments open below
NLQ Recommended Reading …