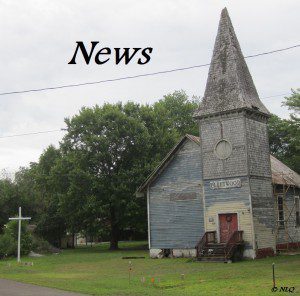 For a week or so I've been avoiding posting much of anything about the Duggar family even as there's been new information being blasted out in the media and tabloids. We skipped Michelle Duggar's birthday with all the public accolades from the children and haven't paid much attention to the fact that The Learning Channel will be doing a series of shows on Jill Duggar Dillard and Jessa Duggar Seewald in place of their family television show '19 Kids & Counting', may it mercifully fail and leave no Duggars on the small screen. This means Jessa will get her wish to have the birth of her first child filmed and televised. In what sort of screwed up world is it considered that having your most intimate moments broadcast on cable the best thing ever?
There was a mention with no evidence at one of the tabloid sites saying that Josh Duggar is being uncooperative with his rehab. Is anyone surprised?
Turns out that Josh Duggar is in the news again. In Touch magazine has another pornography video star claiming to have had rough and scary sex with Josh. In Touch hasn't named this second adult film star but had this to say:
According to the source, "The second porn star had a similar experience — Josh was also rough with her. He's a monster with what he did to these women and the embarrassment he's caused his family."
It also came out last week that Anna Duggar, Josh's long suffering wife, took their four children, left the Arkansas Duggar compound to return home to her parent's house. No word on if this is a visit or something longer and more permanent. From the Christian Post:
However, according to Radar Online, Anna has decided it best for family right now if she seek refuge in her parents' "woodsy retreat."

Some have said the move could be a prelude to Anna moving to divorce her husband following all his problems being revealed so publicly. However, other sources believe this will not happen, especially now that Anna will be able to take measure of her circumstances under her parents' wings.
Some media outlets are reporting that Anna's family members are planning a divorce intervention even if it's likely that her parents will support her staying married to Josh. From the Inquistr:
"Daniel is leading the charge to get Anna out of her dysfunctional marriage and away from her cheating husband," the source told Hollywood Life. "He has rallied a couple of their sisters and brothers to take this opportunity to talk some sense into Anna. They know when she's at home surrounded by the Duggars and their friends, Anna will never listen to them. But Daniel and the others are hoping that getting her away from the Duggar clan will help."
Jessa's husband Ben Seewald is apparently applying to different ministry schools to train to be a pastor. The couple has started discussing in public the news that they may also be leaving the family compound. What will Jim Bob Duggar do for free yard work now? Guess it will all fall to Joseph on down the line of the younger Duggars. From the International Business Times
"If Ben's seminary that he's looking into requires us to move, then we might eventually move," she explained to the crowd (via Entertainment Tonight).

Unfortunately, Jessa Seewald didn't give more details as to what the seminary in question was or where it would potentially be located. As a result, it's impossible to tell for sure how soon the Seewalds would have to consider leaving the rest of the Duggars behind in Arkansas.
According to the Inquistr now that there will be Duggar television specials starring Jill and Jessa plus families some of the fans that donated to Jill and Derick's mission trips to Central America are now demanding their money back. Good luck with that because you're more likely to get boinked on the head by a falling asteroid than squeeze those mission trip donations out of the Dillards.

"You need to GIVE BACK THE MONEY YOU BEGGED FANS FOR," Kelly Lawrence wrote. "We know you won't do THAT, right? This really proves that you were scamming people and sing (sic) the money for yourselves. Shameless, disgusting grifters."
The mission trip money issue is a hot topic over on Jill Duggar and Derick Dillard's joint Facebook page. In response to the news that Jill and Derick are getting their own TLC TV special, critics have used the page to vent their frustration. Some commenters refer to the couple as "scammers" who are on a "fake mission" trip, and others are listing TLC advertisers to boycott. One commenter demanded that Jill and Derick return their donors' money now that they'll be getting a paycheck from TLC.
A week or so ago Derick Dillard announced that his wife Jill Duggar Dillard received her Certified Professional Midwife (CPM) certificate. Almost immediately after his announcement a doctor explained how inadequate the training Jill received, most of it online study and she only had to pass a simple exam to be a CPM. Dr. Amy Tuteur, former clinical instructor at Harvard Medical School explained in great detail the dangers of using a CPM (just ask our Vyckie Garrison) and why Jill's certification is a dangerous farce likely to impact the lives of the babies she'll likely deliver in Central America. Dr. Tuteur's blog on Jill's certification – Jill Duggar Dillard is Not a Real Midwife
The CPM credential is a public relations ploy, not a medical credential and it is a testament to its effectiveness as a public relations ploy that most Americans don't realize it is a counterfeit midwifery degree. It is not recognized by the UK, the Netherlands, Canada or Australia because it doesn't meet the international standards for midwifery education and training. Indeed, the US is the only country in the industrialized world that has a second class of counterfeit midwives in addition to real midwives (certified nurse midwives).
Here's hoping Jill doesn't leave a trail of dead babies like Carri Chmielewski's midwife did or Vyckie Garrison's midwife Judy Kay Jones has.
If this is your first time visiting NLQ please read our Welcome page and our Comment Policy!
Comments open below
NLQ Recommended Reading …