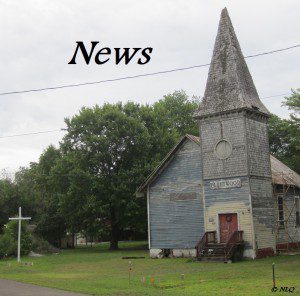 There's a lot of strange speculation over Josh Duggar around the media so instead of putting up a post for each one I'm combining all of them into one. Some of these are silly.
Various media outlets are still saying that Josh is at Reformers Unanimous in Rockford, Illinois without there being any real evidence that Josh is there. Earlier that same evening the Duggar plane also visited Doug Phillip's stomping grounds of San Antonio, Texas. But some internet commenters at gossip site Perez Hilton are claiming that there have been sightings of Josh in Rockford at RU. Someone there is taking the name of the possible rehab I came up with for Vyckie's Raw Story article as the gospel truth. We never said he was in rehab in Paragould, Arkansas, merely that the media claims that there were no rehab facilities in Paragound were wrong. Still no official word, just lots of speculation.
Vivid Entertainment, the porn film giant that brought us such classics as 'Backdoor Teen Mom", the Octomom sex tape and launched Kim Kardashian's career via a sex tape, has spoken. Josh Duggar is too sleazy and damaged goods for them to consider offering him the usual porn film deal they've offered other disgraced celebrities. From Hollywood Life.
The first exposed sex partner of Josh Duggar's infidelity, Danica Dillon, is now sharing more details from her paid encounters with Josh. She says she didn't know who he was, thinking he was just another drooling fan. Apparently he had been drinking that first night too. Now she's complaining she's being called a 'homewrecker' because of her liaison with Josh. Some of what she is describing from her first sexual encounter with Duggar sounds like borderline rape, even if he paid to have sex with her. From Entertainment Tonight.Danica Dillon is all over the media right now, but she has a new film coming out and it's likely many of these outlets are paying her.
Another woman came forward to claim to have been one of Josh Duggar's lovers. She also had harsh words to say about him and talked of a pregnancy scare. She is unnamed. Expect to see more of these stories in the coming days. Anyone remember how many women came forward when Tiger Woods infidelity was exposed? From Extra.
Seems like at least two Duggar women are angry at Josh for stealing their spotlight. Jessa Duggar Seewald posted on online this week linking to a John Piper sermon condemning adultery and a harsh blog post by her father in law. She's taken down all of this now. It is possible that someone is miffed that their pregnancy and child birth will not be filmed and featured on television? From Christianity Today.
This weekend is cousin Amy Duggar's wedding and she and her fiance have wasted no time this week before going into Josh-bashing mode. Bet she's angry that there'll be no television cameras and crews recording her special day. From the Inquistr.
And yes, the Dillards, Derick, Jill and Israel Dillard, are back from Central America for Amy's wedding.
If this is your first time visiting NLQ please read our Welcome page and our Comment Policy!
Comments open below
NLQ Recommended Reading …