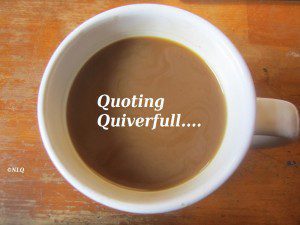 by an anonymous letter writer asking Michael Pearl's advice on divorce and remarriage at No Greater Joy – Divorce and Remarriage
Editor's note: This is a bit unusual of a posting. Instead of directly quoting Michael Pearl on some topic he's bloviating on and putting others down in I'm posting the sad letter his ministry received by someone who sounds like they need help. This is what can happen when you try to legalistically try to follow every word in the Bible. Michael does not directly answer her question on if her marriage is adultery. Instead he tries to sell her his new book being published on Nov. 1, 2015 on divorce and remarriage, which is why I'm not posting his reply to her question. What would you tell this woman in her self-made misery?
One day I began to pray for God to open my eyes to His truth and not let me believe any false doctrine/lies I may have believed. To my surprise, I was convicted almost right away in the area of my current marriage of twelve-plus years. We are both divorced from spouses. I was divorced twice before I was 22 years old.

In the last year or so, whenever I have asked God for confirmation, I have been consistently and repeatedly convicted from scripture that my husband and I were never meant to have been married and are, in truth, adulterers.

Our church is not convinced and we have been encouraged, admonished and lectured to continue living as married, even by other Christian leaders to whom I've spoken about this issue.

We have two young children and we still live together in separate bedrooms; we have lived like this for about ten months. The scripture the different "churches" use to support a remarriage after divorce are vague. The scripture against remarriage after divorce are not even slightly vague; they are clear and concise.

Reading your marriage stuff makes me emotional; I feel like I've only done well ignoring or suppressing any "wife" feelings. Usually I pray that God remove unclean thoughts and feelings from me and I don't think about the marriage part much at all. Of course there is stress, and tension…well, I'm sure you can guess this has not been smooth sailing.
QUOTING QUIVERFULL is a regular feature of NLQ – we present the actual words of noted Quiverfull leaders, cultural enforcers and those that seek to keep women submitted to men and ask our readers: What do you think? Agree? Disagree? This is the place to state your opinion. Please, let's keep it respectful – but at the same time, we encourage readers to examine the ideas of Quiverfull and Spiritual Abuse honestly and thoughtfully.
If this is your first time visiting NLQ please read our Welcome page and our Comment Policy!
Comments open below
NLQ Recommended Reading …