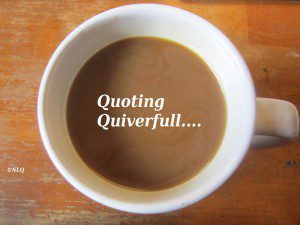 by Nancy Campbell from Above Rubies – God Is Your Healer
Editor's note: I hate, hate, HATE this type of thinking regarding infertility in the Quiverfull movement. Those who've read my story know that during my years as a trying to submit attempting to quiver momma know that I ended up having nine miscarriages before having to get a hysterectomy to stop my continual bleeding. During those years I got some of the same advice Nancy gives and a lot of very unhelpful advice and blaming such as many thought that my liking an occasional diet coke was causing the miscarriages all the way to being told it was 'unconfessed sin' in my life causing the miscarriages, that God was punishing me, or it was a family curse. You know what it was? An undiagnosed bleeding disorder combined with endrometriosis. No 'sin' involved and I should have had the surgery fifteen years before. But I still remember the emotional pain and guilt caused by everyone around in my old church ready to tell me things like Nancy is saying. If you're suffering with infertility my heart goes out to you, but please, I beg you, do not allow ignorant others, like Nancy Campbell, to try and blame you in some ridiculous way for your lack of fertility. You've not 'sinned' or 'eaten the wrong food' or whatever else ridiculous cause that quiverfull people like to blame infertility on. /gets off soapbox.
In response to my Dynasty post, some of you shared how you are suffering from different medical problems that have been detrimental to you in your pregnancy, birth, or continuing. I was so grieved to hear these stories and have been praying for you. In fact, I have been praying through the night for God to come and heal you and deliver you. I would encourage you to not give up in prayer either.

1. Ask the elders of your church to come and pray for you. If we are sick, this is what we are told to do in God's Word, and yet often we forget to do it, don't we? James 5:14-156 states: "Is any sick among you? let him call for the elders of the church; and let them pray over him, anointing him with oil in the name of the Lord: and the prayer of faith shall save the sick, and the Lord shall raise him up; and if he have committed sins, they shall be forgiven him. Confess your faults one to another, and pray one for another, that ye may be healed. The effectual fervent prayer of a righteous man availeth much."
2. Ask your husband to pray over you daily. Your husband is your covering and God hears his cries for you. I believe it is a powerful thing for a husband to pray over his wife each day. I believe you will see great blessings through this.

3. Seek the Lord diligently, along with your husband, for God's healing and also for the lifestyle He wants you to live. As we seek the Lord, He leads us into His ways. Often we have grown up on the SAD (Standard American Diet) which leads to disease and obesity. We must seek the Lord for the way He wants us to live and eat, not as a diet, but a lifestyle. God has natural ways of healing too that can literally transform our bodies. And the body is renewing itself every seven years and therefore your body can be renewed and healed. Of course, one of the most important things to do as a start is to eliminate all sugar from your diet. It is the cause of so many problems.

May God lead you into all His wisdom. Oh how we need it. May He pour our His rich blessings upon you, bring healing to your body, and peace and joy to your marriage and your home.
QUOTING QUIVERFULL is a regular feature of NLQ – we present the actual words of noted Quiverfull leaders, cultural enforcers and those that seek to keep women submitted to men and ask our readers: What do you think? Agree? Disagree? This is the place to state your opinion. Please, let's keep it respectful – but at the same time, we encourage readers to examine the ideas of Quiverfull and Spiritual Abuse honestly and thoughtfully.
If this is your first time visiting NLQ please read our Welcome page and our Comment Policy!
Comments open below
NLQ Recommended Reading …