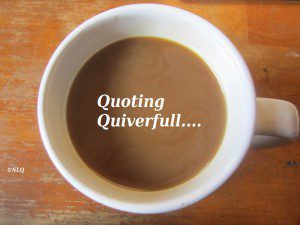 by Anna Sophia and Elizabeth Botkin from Visionary Daughters – The History of Womanhood That Feminists Don't Want You to Know
Editor's note: What history books have these two been studying because nowhere in any of the history I've read has it said that Susan B. Anthony bestowed any rights upon her fellow women citizens. Ridiculous revisionist history in the fundigelical world. And the Bible gave women property and divorce rights first? Even sillier. This train of thought is appalling, uneducated and misguided.

Before feminism, the Bible declared men's and women's equal standing and value before God – and in fact teaches this more consistently than any other religious or secular doctrine. In Scripture, man's work and woman's work are equally valid – wifehood, motherhood, homemaking, and femininity are not belittled, and women are not guilt-manipulated into living and acting like men. On the contrary; woman's distinctiveness from man is praised and honored, and her unique role is held vital. Women were to be protected and cherished, to "attain honor" (Prov. 11:16) and be "praised in the gates" (Prov. 31:31). It wasn't until the advent of women's "liberation" that women were told, "Your value as a woman is determined by how well you can perform as a man. Being a woman is no longer enough." And it wasn't until feminism had raised up "an epidemic of thugs, dolts, and cads"[5] that women as a mass began to be "valued" as objects to be used and discarded.

As for our new rights – where did these rights come from? All rights must be bestowed by some Higher Source, which Susan B. Anthony was not. God is the author of our rights, as our founders recognized – not feminism – and it was He who gave women property rights, marital rights, and divorce rights (for example). The Bible was there first.
QUOTING QUIVERFULL is a regular feature of NLQ – we present the actual words of noted Quiverfull leaders, cultural enforcers and those that seek to keep women submitted to men and ask our readers: What do you think? Agree? Disagree? This is the place to state your opinion. Please, let's keep it respectful – but at the same time, we encourage readers to examine the ideas of Quiverfull and Spiritual Abuse honestly and thoughtfully.
If this is your first time visiting NLQ please read our Welcome page and our Comment Policy!
Comments open below
NLQ Recommended Reading …