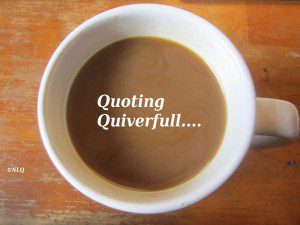 by Biblical Gender Roles from Biblical Gender Roles.com – The Heresy of Skip Moen and His Book 'Guardian Angel' Part 2
Editor's note: In BGR eagerness to debunk the assertion in Skip Moen's book that women exist to help keep their husbands on the straight and narrow road of life in Christ he goes to a place that Moen never mentioned in his book. The so-called 'natural use of women' in a marital relationship. BGR does not seem to realize that by reducing women to servants who put out sex and bear children he's missing out on some of the best parts of a marriage. How sad for his wife and he, much less anyone actually taking his words seriously.
Woman was made for man's companionship

"Yet ye say, Wherefore? Because the Lord hath been witness between thee and the wife of thy youth, against whom thou hast dealt treacherously: yet is she thy companion, and the wife of thy covenant." – Malachi 2:14 (KJV)

"Live joyfully with the wife whom thou lovest all the days of the life of thy vanity, which he hath given thee under the sun, all the days of thy vanity: for that is thy portion in this life, and in thy labour which thou takest under the sun." – Ecclesiastes 9:9 (KJV)

Well Skip may not think so, but God knew that man needed a companion. This is one of the reasons God made woman.

Woman was made for man's sexual pleasure

"Let thy fountain be blessed: and rejoice with the wife of thy youth.  Let her be as the loving hind and pleasant roe; let her breasts satisfy thee at all times; and be thou ravished always with her love." – Proverbs 5:18-19 (KJV)

One of the reasons that God made woman (but certainly not the only reason) was for her to literally be a source of pleasure to him.

Woman was made to be man's domestic helper

"She looketh well to the ways of her household, and eateth not the bread of idleness." – Proverbs 31:27 (KJV)

"That they may teach the young women to be sober, to love their husbands, to love their children, To be discreet, chaste, keepers at home, good, obedient to their own husbands, that the word of God be not blasphemed." – Titus 2:4-5 (KJV)

"I will therefore that the younger women marry, bear children, guide the house, give none occasion to the adversary to speak reproachfully." – I Timothy 5:14(KJV)

And before any of Skip's followers get excited about the KJV phrase "guide the house" thinking this gives credence to her being a guide to her husband let me help you out with that phrase.

The phrase "guide the house" in I Timothy 5:14, is an English translation of the Greek word "Oikodespoteo", which comes from two Greek words "oikos" (house) and "despoteo" (to rule). This literally means to "to occupy one's self in the management of a household".

Titus 2:4, a companion passage to this subject of women and the home, calls women to be "keepers at home". This is a translation of the Greek word "Oikouros" which literally means "watcher or keeper of the house" or "caring for the affairs of the house".

So neither the "keepers at home" phrase nor the "guide the house" phrase have anything to do with a woman guiding her husband spiritually or in any other way. It has to do with her guiding the domestic affairs of her home. See Proverbs 31 for more detail on this.
QUOTING QUIVERFULL is a regular feature of NLQ – we present the actual words of noted Quiverfull leaders, cultural enforcers and those that seek to keep women submitted to men and ask our readers: What do you think? Agree? Disagree? This is the place to state your opinion. Please, let's keep it respectful – but at the same time, we encourage readers to examine the ideas of Quiverfull and Spiritual Abuse honestly and thoughtfully.
If this is your first time visiting NLQ please read our Welcome page and our Comment Policy!
Comments open below
NLQ Recommended Reading …