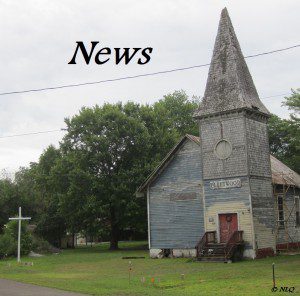 Earlier in the week we posted here at NLQ speculation that perhaps Josh Duggar was not at a rehab named Reformers Unanimous in Rockford, Illinois because no one had seen him at any of the meetings or church services.
There's nothing new to report on that story. But during the research I did for a Vyckie Garrison article that was published at Raw Story (check out the comments because they are pure comedy gold!) something odd appeared. On the FAA flight logs of both Duggar airplanes there were flights landing late at night, like eleven pm or so, and leaving the cities visited in the wee hours of the morn, like two or three am. This is puzzling, why fly over to Nashville, Tennessee or Rockford, Illinois in the middle of the night? Today's flights are from Springdale to Elk City, Oklahoma and then on to Amarillo, Texas. Most of the flights at daytime flights, but the few nighttime flights seem very odd when added to the fact that no one has seen or heard of Josh Duggar in more than a week. The mystery deepens.
To clarify a few things for readers who were not aware that while the Duggars were claiming money troubles they owe two airplanes. Here's what they have. I mistakenly referred to one of them as a 'jet' the other day when it is not. Here's what they own with links.
2004 Cirrus 4-seater SR22 Fixed Wing Single Engine plane N68SY
1977 Cessna 172N Single Engine – Seats 4 people N743UE
Flight plans are available to anyone with a computer to look them up.
Perhaps it's time for a Josh Duggar sighting bingo game with the places he might turn up posted.
~~~~~~~~~~~
Another one of Josh Duggar's lovers has come out publicly. This one mentioned a pregnancy scare since it looks like Josh does not use protection. From Raw Story
"I would never want a man who's a sexual predator to be the father of my baby," the supposed mistress told In Touch, according to Radar Online. Duggar, 27, fondled his sisters while they slept as a teenager, a police document unearthed in May revealed. Being pregnant with a child by the self-admitted porn addict is "the worst thing that could happen" to her, she said.

The woman said she "freaked out" during the pregnancy scare. "He's a monster," she said about the father of four. "All I was thinking was, Oh my God, I'm pregnant and carrying Josh Duggar's baby."
~~~~~~~~~~~
Stay tuned for tomorrow's Zsuzsanna Anderson versus Michael Pearl over Josh Duggar's infidelity.
If this is your first time visiting NLQ please read our Welcome page and our Comment Policy!
Comments open below
NLQ Recommended Reading …