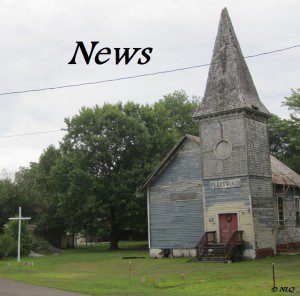 There's a lot of things in the world of TLC's disgraced Duggar family we've not mentioned here, Jinger Duggar possibly in courtship with Lawson Bats, Jessa's getting closer due date, the fact that fans are still bat-nut crazy mad over how their donations were used by Jill and Derick Dillard, the rumors that Josiah Duggar has resumed his courtship of Margery Jackson. There's also been speculation in Christian publications that Anna Duggar will divorce Josh along with a few tabloids asking questions about the odd sale of their home that we covered a couple of days ago.
There's a couple of things that have come out in the past few days involving the Duggar family and their attempts to get money and paper over any possible wrongdoing that bear discussion.
First – Jim Bob Duggar has spoken to television station KHBS/KHOG after the release of the 911 call made by the Dept. of Human Services social worker when denied access to a Duggar child who was possibly being abused or neglected. He claims it's all a lie, that the Duggars were not even home when the situation happened. So who is lying in this situation, a social worker with supporting paperwork and a recorded 911 call or a television reality star patriarch that seems obsessional about hiding anything skeevy done in his family to keep the money rolling in from supporters? Watch for yourself and judge: Jim Bob Duggar Denies Official Account Keep in mind that the allegations against the Duggars were made during the aftermath of the news of Josh Duggar molesting his sisters and that it almost had to come from one of the law enforcement officers in the house providing round the clock security.
This week will have Michelle, Jim Bob and some of their children speaking at the ATI-based Big Sandy conference. According to the Inquistr they are going to be firing back at their social media critics. They are apparently now very upset at how the average person talks about them online. Interesting talk about how much the family depends on the monies raised from speaking engagements. The social media chatter has done some damage to the family sideline of speaking engagements.
Speaking engagements used to be a main source of income for Duggar family members, with Michelle and Jim Bob raking in as much as $25,000 per event. They would often appear with their 19 children playing violins and singing hymns before giving a short speech about parenting skills. Afterwards, the entire Duggar family would autograph their books, which were always available for purchase.
From the Inquistr and several other sites comes the news that the history DVDs that the Duggars are promoting on their websites and Facebook accounts are another money making scheme. The videos are from presidential candidate and Duggar friend Mike Huckabee. Now we know what the payment processor companies started by Jim Bob Duggar and Josh Duggar might be for:
In this case, it's a political series. The company is Learn Our History, and the DVD proposes to teach kids how a president is elected — with the rest of the series following to teach "historical fact without bias" as well as American pride.

What do they mean by 'without bias?'

According to the content description on the FAQ page, the videos "…recognize and celebrate faith, religion and the role of God in America's founding…," and "…correct the 'blame America first' attitude prevalent in today's teaching."

In other words, the videos definitely come from a conservative political and religious stance — consistent with what one would expect Mike Huckabee and the Duggar family to sell.
If this is your first time visiting NLQ please read our Welcome page and our Comment Policy!
Comments open below
NLQ Recommended Reading …